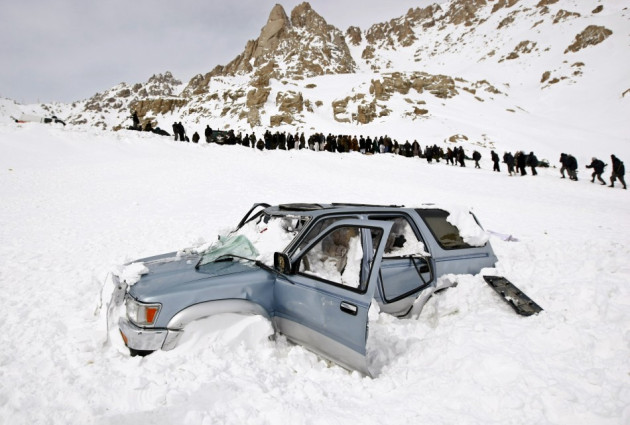 At least 37 people have been killed by an avalanche in Afghanistan's north-eastern Badakshan province, say officials.
The provinces governor's office said another six people have been injured when snow hit a village in Shekay district, near the Tajikistan border, reportedly wiping the whole village away.
Deputy governor of Badakhshan province Shams Ul Rahman says how 200 people live in the village and that initial reports are that only three women and one child survived.
People from nearby villages have already uncovered 37 bodies, but the recovery work continues.
The Badakshan governor, who was stranded by the avalanches, was taken by helicopter to neighboring Tajikistan.
The Badakshan province is one of the poorest and most remote areas in Afghanistan and gets shut off by heavy snow every year.