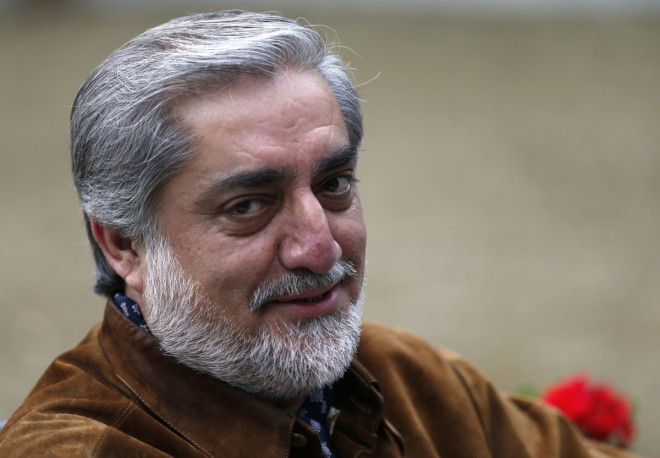 With more than 80% of the votes counted in the Afghan elections, Abdullah Abdullah is sitting pretty on 44%. He's way ahead of the second-placed man Ashraf Ghani who has 32.9% of the votes so far, according to Independent Election Commission (IEC) statistics.
If the numbers stay like this, it won't be enough for Abdullah to win the election outright and it will set up an intriguing run-off vote between the two leaders at the end of May.
This is Abdullah's second run for the presidency, following a failed bid to replace Hamid Karzai in 2009. He finished second in the initial vote, winning around 30% of the ballots cast. He subsequently pulled out of the scheduled run-off, alleging there had been massive fraud in the voting.
However, it looks likely that he will go one better this time around.
Born in Kabul in 1960, Abdullah is of Tajik-Pashtun ethnicity. These are Afghanistan's two dominant ethnic groups, although he is more strongly identified by many as being Tajik.
That's because of his past association with the Tajik-dominated Northern Alliance, as well as his close bond with the anti-Taliban group's former leader, Ahmad Shaah Masoud.
Before his career in politics, Abdullah Abdullah was an eye surgeon in in Kabul's eye hospital but he fled for Pakistan when the Soviet army invaded Afghanistan in 1982.
He spent the decade co-ordinating treatment and healthcare for resistance fighters and civilians and developed an allegiance with the Northern Alliance leader Masoud.
That relationship saw him advising the leader, before serving as a foreign minister in Masoud's government from 1998 – 2001.
In the wake of Masoud's assassination in 2001, Abdullah became involved with the US-backed operation to topple the Taliban, who had wrested power from the Northern Alliance. He then took up his post in Karzai's government where he served a full term as foreign minister until 2006, before resigning in order to run as an independent candidate in the 2009 election.
His campaign this time around is being backed by prominent Tajik power brokers including the former parliament speaker Yunus Qanooni and the Balkh provincial governor Atta Mohammad Noor.
Abdullah is considered suave, urbane, educated and moderate. He has promoted progressive views on the role of women in public life. Moreover, his ability to appeal to both Tajik and Pashtun voters will help him appeal to a wide range of voters if a run-off is needed.