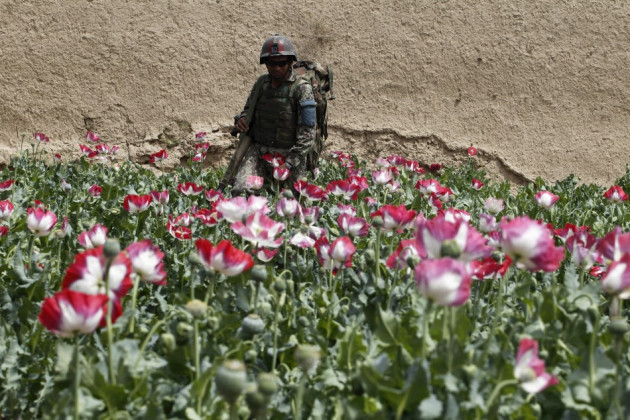 The US military has blacklisted the largest private Afghan airline over allegations of drug smuggling.
American authorities have banned Kam Air from receiving US military contracts because it had engaged in trafficking bulk quantities of opium to Tajikistan, army officials said.
Kam Air had allegedly hidden the drug on passenger flights between Kabul and Tajikistan's capital of Dushanbe.
From Dushanbe the drug was shipped to other parts of the world.
"Kam Air is flying out bulk quantities of opium," Maj Gen Richard Longo told the Wall Street Journal. "[It] is too large a company not to know what has been going on within its organisation."
Kam Air's owner, Zemary Kamgar, strongly denied the allegations and said they may have originated from his competitor for US military contracts.
Afghan transport minister Daud Ali Najafi also expressed doubts.
"It is impossible to smuggle drugs using civilian flights," Ali Najafi told the BBC. "The private security company at the airport checks all crew members, baggage, passengers and the plane itself before permission is given for any flights [to take off]."
Kam Air operates a 16-plane fleet, which includes Boeing 767 and 747 aircraft and Soviet-developed Antonov cargo planes.
Reportedly burdened by mounting debts, Kam Air has been negotiating a merge with Afghanistan's state-owned flag carrier, Ariana Afghan Airlines.
According to a UN Office on Drugs and Crime (UNDOC) report, opium for a total farm-gate value of $700m (£423m) was produced in Afghanistan in 2012. The value represents the 4 percent of the country's GDP.