Thousands of protesters have taken to the street in Afghanistan, after Islamic State (Isis) militants executed seven civilians. Around 2,000 members of the Hazara ethnic minority demonstrated against the violence in Ghazni on 10 November.
Police have blamed IS for the murders, in which seven Hazaras were found beheaded on 7 November. The victims included three women and one child. Niamatullah Khan, a university lecturer and protester, said: "This is an inhuman act. It doesn't have place in any religion or in any culture in the world."
The protesters carried the coffins of the dead in the demonstration, which were draped in the Afghan flag. They could be heard chanting "Death to Islamic State".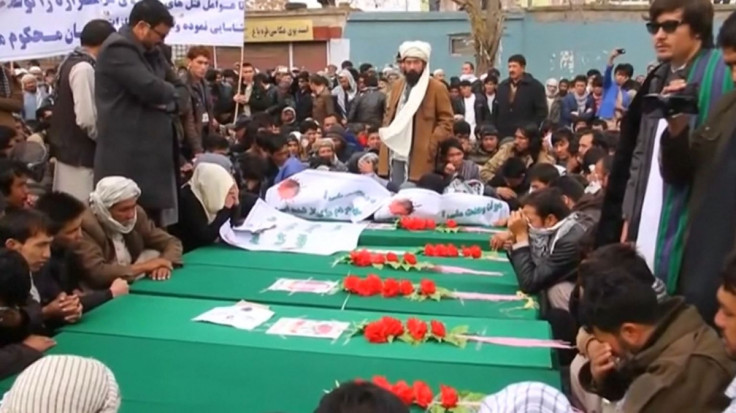 Hamidullah Nawroz, a member of Ghazni's provincial council, said: "We have gathered here to protest the beheading of seven civilians by militants and we ask the Afghan National Unity Government to ensure security for all residents of the country."
A number of anti-IS and anti-violence banners could be seen, including one that read "We emphatically ask to avoid killing Hazara people in Afghanistan".
Government officials and spokesmen for the two main Taliban groups said fierce fighting had been under way in the Zabul province since 7 November, with each side blaming the other for starting the violence. It is thought around 80 people have been killed, as hostility grows between groups linked with IS and the Taliban.