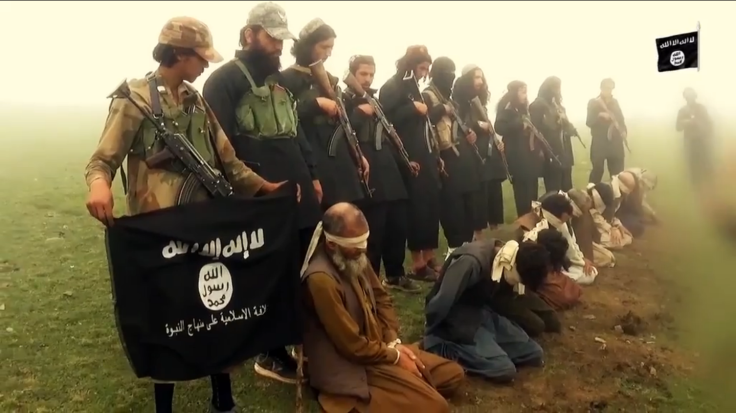 Islamic State (Isis) militants have killed seven civilians including three women in southern Afghanistan amid heavy fighting in the region between the group and Taliban insurgents. The victims -- members of the Hazara ethnic group -- were kidnapped about a month ago by Daesh extremists, who have been involved in a fierce battle with Taliban and Afghan security forces.
"The Daesh insurgents abducted seven innocent civilians from Ghazni province one month ago and beheaded them Saturday night in Arghandab district of Zabul province. Their dead bodies have been carried to Shah Joi district hospital," southern Zabul province police chief Mir Wais Noorzai told Xinhua news agency.
In Zabul province, fighting between supporters of Taliban's leader Mullah Akhtar Mansoor and dissent Taliban commander Mullah Dadullah Mansoor -- backed by Uzbek Daesh fighters -- broke out two days ago.
Daesh or Isis fighters are known to be more brutal than Taliban militants in the country. A couple of months ago they had captured 10 civilians, put them on an explosive device, and detonated them in a mountainous village of the eastern Nangarhar province.
The infighting
The killings underscore the extent of violence directed at civilians as security in Afghanistan continues to deteriorate. The extremists affiliated to the rising Isis force in the Afghan valley have been battling government forces and the Taliban in a challenge for supremacy of the Islamist insurgency. Moreover, deepening rifts within the Taliban's ranks could help Isis militants expand their influence in Afghanistan.
Meanwhile, Afghan national forces, who took over from international troops after the Nato ended its combat operations last year, have struggled to contain the spreading insurgency. Just last month, a fierce battle took place between security forces and Taliban at Kunduz, as the latter attempted to take over the northern city in a surprise attack.
The rise of these factions, along with renewed attempts by Taliban to take control in the country, has raised concerns with US commanders citing them as a major reason to delay withdrawal of troops by the White House. The British government has also decided to extend the stay of its military personnel in Afghanistan until 2016.