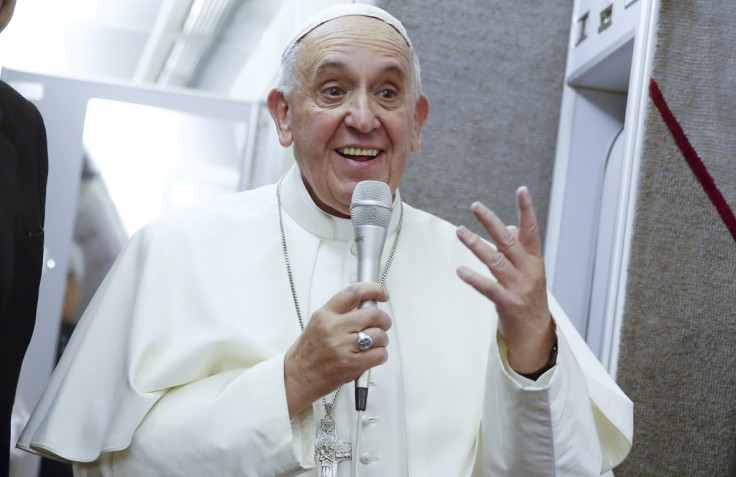 Members of Africa's Roman Catholic LGBT community are asking Pope Francis to preach a message of tolerance towards non-heterosexuals, during his tour of the continent which starts on Monday. Pope Francis will be making his first visit to Africa this week (25 Nov-30 Nov), travelling through Kenya, Uganda and Central African Republic.
Earlier in his papacy, Francis created quite a stir when he said, "If a person is gay and seeks God and has good will, who am I to judge him?"
Considering this permissive approach to the LGBT community, Catholic gays across the continent are hopeful that his message of tolerance, even if it falls short of acceptance, will help improve treatment towards them. Anti-gay discrimination is widespread in Africa, as is homophobic violence.
"I would like the Pope to at least make people know that being LGBT (lesbian, gay, bisexual, transgender) is not a curse," Jackson Mukasa, a Ugandan in Kampala, told Reuters.
Homosexuality is still considered a crime in most African countries, and Musaka himself was imprisoned last year on suspicion of indulging in homosexual acts.
"Being a gay in Uganda is a challenge. You expect mob justice, you expect to be killed, you expect to be arrested," he said.
BBC reported how numerous individuals from the LGBT community in Uganda fled to Kenya in the hopes of escaping homophobia, only to find the situation no different across the border.
David Kuria, a Kenyan gay rights activist hopes the Pope's message sows the seeds of forbearance in the African community. "I hope the Pope would say, 'Love everyone,' especially those who are still coming to church."
Of the 54 countries that make up Africa, South Africa is probably one of the safest in Africa for homosexuals. It was the fifth country in the world, and the first in the continent to legalize same-sex marriage, same-sex couples can adopt children jointly, and also arrange IVF and surrogacy treatments. However, social stigma and violence to the LGBT community continue to be a problem.