Uganda: Desmond Tutu Condemns 'Nazi-Style' Anti-Gay Bill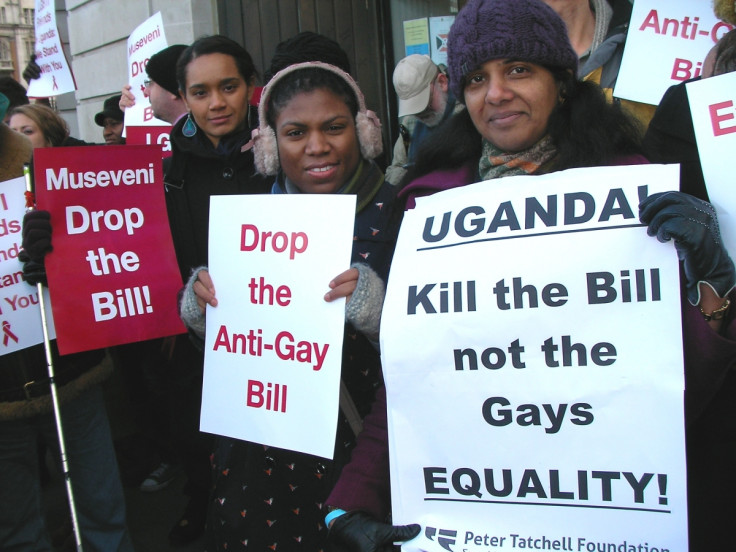 Uganda's president has signed a controversial homosexual bill that stipiulates life imprisonment for same sex offences.
Government officials applauded after he approved the bill, AP has reported.
South Africa's retired Archbishop Desmond Tutu compared Yoweri Museveni's behaviour to Hitler's in Nazi Germany.
Tutu, a Nobel Peace Prize winner, said in a public statement he was "disheartened" by Museveni's decision, which could lead to situations like those that happened in Nazi Germany or during the apartheid.
"In South Africa, apartheid police used to rush into bedrooms where whites were suspected of making love to blacks," Tutu said.
"It was demeaning to those whose 'crime' was to love each other, it was demeaning to the policemen - and it was a blot on our entire society."
"The history of people is littered with attempts to legislate against love or marriage across class, caste and race," Tutu argued.
"But there is no scientific basis or genetic rationale for love... There is no scientific justification for prejudice and discrimination, ever. And nor is there any moral justification.
"Nazi Germany and apartheid South Africa, among others, attest to these facts."
Tutu also urged Museveni to strengthen Uganda's "culture of human rights and justice".
According to Julian Peppe Onziema, spokesman for the Lesbian, Gay, Bisexual, Transgender and Intersex (LGBTI) community in Uganda: "It's a gloomy day not just for the gay community in Uganda but for all Ugandans who care about human rights because this law will affect everybody".
Under existing law, anyone found guilty of "carnal knowledge against the order of nature" can already face up to life imprisonment.
According to Parliament, the new legislation aims to protect the traditional family by prohibiting any form of sexual relations between persons of the same sex, and the promotion or recognition of such sexual relations in public institutions.
Museveni previously rejected the bill, saying that there were other ways to "rescue" homosexuals from their "abnormality", and life imprisonment was not the right method.
However, Museveni changed his mind after consulting with a group of medical experts who claimed that "homosexuality is not genetic but a social behaviour".
© Copyright IBTimes 2023. All rights reserved.