African-American man charged with torching own church and scrawling 'Vote Trump' with graffiti
The church torched in the run-up to the US election was seen as an example of hate crime.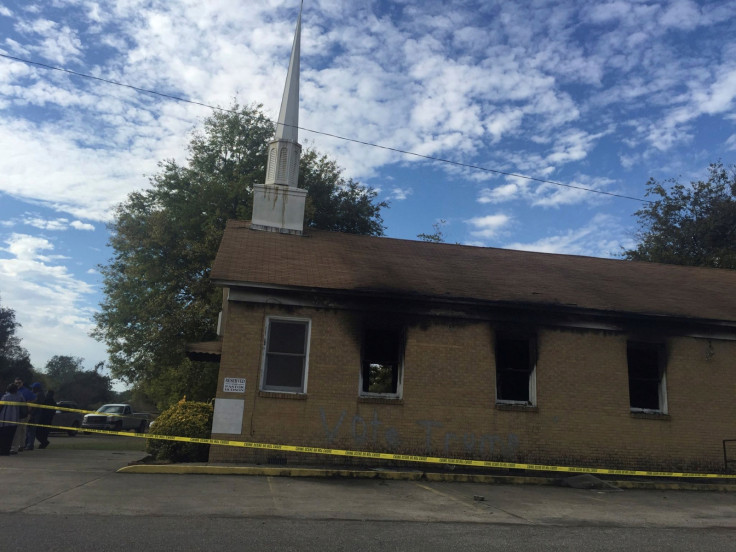 An African-American man has been charged with burning a church and scrawling "Vote Trump" in graffiti on it.
The Hopewell Missionary Baptist Church in Mississippi was torched in the week running up to the US presidential election (1 November) and was heralded by the media as the type of hate crime likely to occur under a Donald Trump presidency.
"There are no coincidences in politics, and we've got a burnt-out church with political messaging on the side," Mississippi Democratic Party chairman Bobby Moak said at the time.
However, it has transpired the man believed to be responsible for the arson was a member of the church and that there was not a racist motive.
Andrew McClinton, 45, of Leland, Mississippi was arrested on Wednesday (21 December), reported AP, and will appear in court on Thursday (22 December).
Mississippi's fire marshal said investigators do not believe the fire was politically motivated, but there are signs it may have been done to appear that way.
While some walls of the beige brick church survived the blaze, the empty windows are boarded up and church leaders have said the structure is likely to be razed. Rebuilding could take months.
In spite of the arson, Washington County, where the church is based, voted overwhelmingly for Hillary Clinton over president-elect Trump. Clinton received 11,380 votes in comparison to Trump's 5,244, however Trump ended up easily carrying Mississippi.
© Copyright IBTimes 2023. All rights reserved.