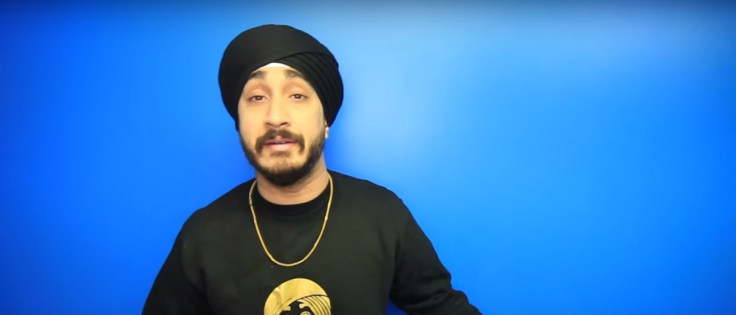 An Indo-Canadian Sikh man was forced to remove his turban during a security check at an airport in San Francisco. The incident occurred weeks after Sikh-American actor Waris Ahluwalia was stopped from boarding a New York-bound flight because he refused to remove his turban.
Jasmeet Singh, a YouTube comedian who goes by the internet name "JusReign", posted about the incident on his Twitter account on 21 February, describing how he was asked to take off his turban in the private screening room where it was scanned.
While Singh cooperated with the TSA officials for the search, he found it insensitive that he was asked to go to a washroom away from the scanning area to retie the turban.
Sikhs wear the headgear that consists of a long piece of cloth to cover their hair and as a symbol of their identity. It is mandatory for practicing Sikhs to wear their turbans in public.
Singh replied to a TSA post on Twitter expressing his disappointment at their treatment and later responded to other tweets in which he was told not to make a fuss of it. He explained how it was much harder to tie back a turban than to wear a pair of shoes or put on a hat.
On 9 February, Waris Ahluwalia, a Sikh actor, designer and model was barred from boarding a flight from Mexico City to New York after he refused to remove his turban during a security check. Following his posts on Twitter, the Sikh community rose to express their issues with the said treatment.
Aeromexico, the airlines on which Ahluwalia was supposed to fly, put out a statement saying it "renews its commitment to transport all passengers regardless of their religion, social status or gender".
It went on to clarify: "The airline, however, is required to meet the federal safety requirements outlined by the US' Transportation Security Administration (TSA) for review of selected passengers travelling to the United States. The airline regrets any inconvenience any passenger could perceive due to the application of these procedures."