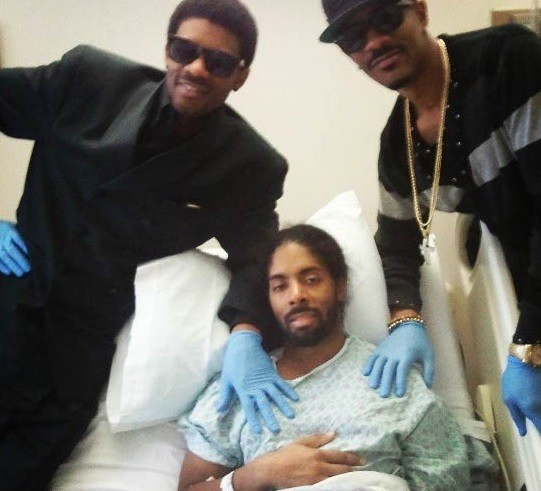 Ahmad Givens, the star of VH1′s Real Chance of Love, has died after losing his battle to cancer.
The rapper-turned-reality star, who was first diagnosed with stage 4 colon cancer in 2013 after going to the doctor with what he thought was the flu, passed away on 20 February. He was aged 33.
The entertainer's brother Chance took to Instagram to pay tribute to his "favourite guy in this whole world".
"We love you forever bro. I'll see you one day soon we shall dance again in God's kingdom forever and ever bro words can't describe my pain world pray for me!"
Givens appeared to have responded well to surgery in late 2014 when he took to Instagram to thank fans for their support.
"What's up everybody? I just left the doctors, I did a brain MRI today, saw my doctors, they said everything looks good! No new tumors in the brain, no swelling [laughs] I feel great! I just want to thank you guys do all the love, the support, the commnets that you guys leave and the preayer. I read them [all]!"
But earlier this year the cancer returned and he began chemotherapy treatments. Within weeks he revealed that as a result of his tumours having rare mutations, doctors were taking him off chemotherapy.
Givens last Instagram post was a photo of him and his brother Chance bumping fists. The poignant snap was captioned:" Love you to@stallionanireschancebro 4 eva."
Before his death, the radio personality and father-of-one had been receiving treatment at LA's Cedars-Sinai Hospital.
Givens is survived by two more brothers, his mother, grandmother, Raquel, is wife of three years and their son Mahdi.