The father of a man charged with attempted murder following the series of bomb attacks in New York and New Jersey says he contacted the Federal Bureau of Investigation (FBI) about his son in 2014.
29 people were injured in one of the attacks, which took place on Saturday (17 September) in the Chelsea district of Manhattan, caused by a home-made device thought to be a pressure cooker. Other bombs were found nearby in Manhattan and also in neighbouring New Jersey. Ahmad Rahami was arrested after a shoot-out in the Linden area of New Jersey on Monday (19 September)
Ahmad's Father, Mohammed, says he contacted the FBI in 2014 because he was concerned his son might be mixing with Islamist militants. "Two years ago I go to the FBI because my son was doing really bad, OK?" Mohammed told the New York Times. "But they check almost two months, they say, 'He's OK, he's clean, he's not a terrorist.' I say OK. Now they say he is a terrorist. I say OK."
Although the FBI have confirmed the Father's claim, they did not confirm the nature of the father's concerns, saying that although Mohammed Rahami did make contact, he retracted claims about Islamists and said he was worried his son was mingling with criminals.
The contact came as Ahmad faced charges for stabbing his brother in the leg. He spent three months in prison but was released without indictment. The Afghanistan-born US citizen had also been monitored for travelling to Afghanistan and Pakistan but was not considered a threat.
In a statement released, the FBI said: "In August 2014, the FBI initiated an assessment of Ahmad Rahami based upon comments made by his father after a domestic dispute that were subsequently reported to authorities. The FBI conducted internal database reviews, interagency checks, and multiple interviews, none of which revealed ties to terrorism."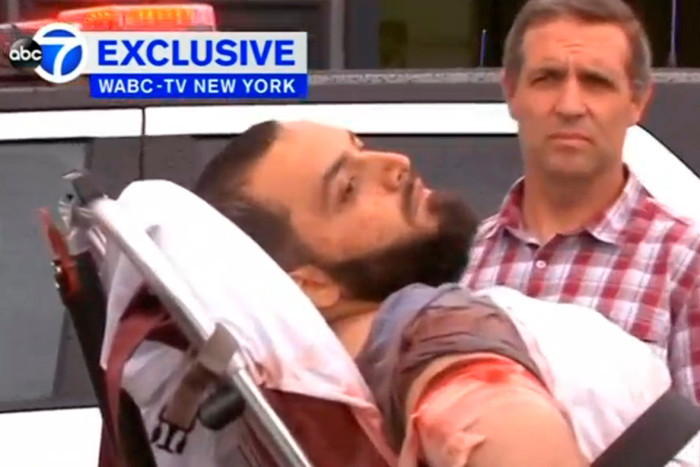 As well as two detonated bombs in Manhattan, a small bomb exploded along the route of a charity run for the Marine Corps in Seaside Park but caused no injuries. A number of devices were also found, including an abandoned backpack at Elizabeth train station. #
Rahami has not been publicly linked to the devices and has not yet faced terror charges, nor has he been interviewed in any great depth according to New York Police Department (NYPD) commissioner James O'Neill, according to Reuters.