Key Information
Air Asia flight QZ8501 was travelling from Indonesian city of Surabaya to Singapore
There were 162 people on board - 155 passengers and seven crew members
Nationalities of passengers: 1 Singapore, 1 Malaysia, 3 South Korea, 1 United Kingdom, 149 Indonesia
Nationalities of crew: 1 France, 6 Indonesia
The plane had asked to change its flight path due to bad weather, according to AirAsia

Flight lost contact with aviation authorities 42 minutes after takeoff while cruising in Indonesian airspace.
All times are in GMT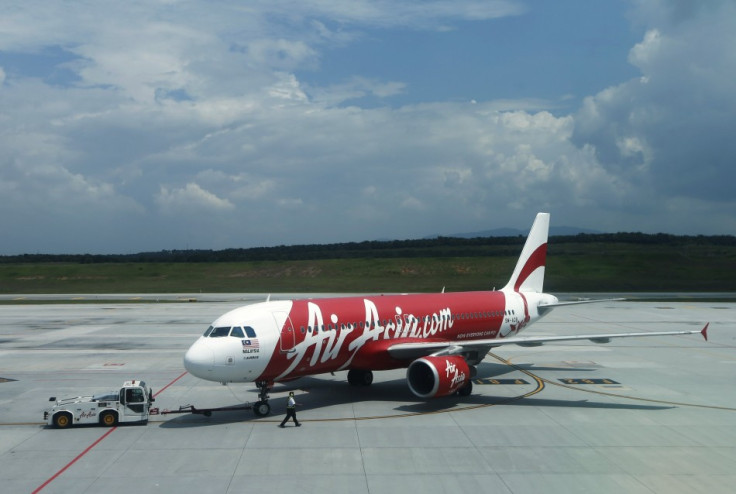 15:30 - AirAsia releases a statement saying they are "deeply shocked and saddened" by missing AirAsia jet.
Sunu Widyatmoko, CEO of AirAsia Indonesia said: "We are deeply shocked and saddened by this incident. We are cooperating with the relevant authorities to the fullest extent to determine the cause of this incident. In the meantime, our main priority is keeping the families of our passengers and colleagues informed on the latest developments."
"We will do everything possible to support them as the investigation continues and have already mobilized a support team to help take care of their immediate needs, including accommodation and travel arrangements. A briefing center has also been set up in Surabaya for the families."
An emergency briefing room has also been set up at Changi International Airport in Singapore, and an Emergency Call Centre has been opened for for those seeking information about relatives or friends who may have been on board the flight.
The statement added: "At this time, search and rescue operations are being conducted, under the guidance of National Search and Rescue Agency Republic of Indonesia (BASARNAS). AirAsia Indonesia is cooperating fully and assisting the investigation in every possible way."
14:00 - British national on board missing flight named as Choi Chi Man, managing director at Alstom Power, a large energy company based in Indonesia, according to Channel NewsAsia.

11:41 - Search for missing flight AirAsia plane QZ8501 suspended. Hadi Mustofa, Indonesia Transport Ministry official said: "We ended at 1730 (1030 GMT) because it was getting dark. The weather was also not too good as it was getting really cloudy.
"Tomorrow we will begin at 7 am, or even earlier than that if the weather is good," he told AFP.
11:11 - Malaysian Transport Minister Liow Tiong Lai denied reports that the wreckage of missing AirAsia plane QZ8501 had been spotted.

Malaysia minister denies wreckage of missing #AirAsia #AirAsia8501 plane found http://t.co/oERS4XM0W9 #PrayForQZ8501 pic.twitter.com/ylUBqGiuiQ

— Jameel جميل (@jameelsjam) December 28, 2014
10:45 - #PrayForQZ8501 #AirAsia and #PrayForAirAsia are trending on Twitter, with thoughts, prayers and tributes from users all over the world to those still missing on board the plane.

#PrayForQZ8501 Malaysians, let's keep faith and pray for the missing Air Asia QZ8501. #QZ8501

— Jelumi Kum (@JelumiKum) December 28, 2014
10:35 - Surabaya Crisis Centre was packed with anxious relatives waiting for news. Juanda Airport Authority in Surabaya has set up two emergency tents to provide information for passenger's relatives and press

09:34 - A British national is on board missing flight QZ8501, the Foreign and Commonwealth Office has said. It added next of kin had been informed but no further details were released. A Foreign Office spokesman said: "Our thoughts are with the passengers' families as they await further news. We are aware of reports of a British national on board and are liaising urgently with the local authorities to establish further details."
09:19 - Search and rescue efforts begin in earnest as a C130 plane from the Singapore Rescue Coordination Centre takes flight.

08:30 - Indian forces comprising three vessels and aircraft are said to be on standby so as to support the ongoing rescue measures if necessary.
08:20 - Indonesia accepts Singapore's assistance in searching for the missing airliner. "We have offered our planes and ships to assist in the search, and received confirmation from the Indonesian authorities this afternoon at 1430 hours [local time] to accept our offer, requesting for one C130 for now. We have already launched it to assist with the search and locate efforts," said a CAAS statement.
08:05 - Indonesian President Joko Widodo talks to reporters over the missing plane. His wife Iriana writes on Twitter: "The president prays that the entire crew and passengers of AirAsia QZ8501 can be found safely."
08:00 - Tony Fernandes, CEO of AirAsia Group, is on his way to Surabaya, Indonesia, where most of the passengers hail from.
In another development, the Malaysian government has set up a rescue coordination centre at Subang to assist the ongoing emergency measures.
07:45 - Malaysia Airlines, which witnessed two tragic plane losses earlier this year, expresses support for Air Asia.
07:35 - Indonesian authorities say there is possibility the flight could have landed at an unknown location.
"Because it was a 4 hour endurance aircraft, and this is not a 2 hour flight, so the plane can glide further. It could have landed plane somewhere," Jakarta Basarnas head Sutrisno tells reporters.
Both the ministry of transportation and SAR authorities reiterate there is no confirmation that plane has crashed.
07:30 - Malaysian Prime Minister Najib Razak expresses support.
07:15 - Here's my colleague Ruchinka's report on how Twitter-world reacts to the disappearance of Air Asia flight. You can read it here.
07:05 - Australia's foreign minister Julie Bishop says she is in touch with officials from Indonesia and Singapore over the incident.
"We've offered whatever assistance the Indonesian government may seek, we've expressed deep concern for the passengers and crew. We hope and pray there will be survivors." says Bishop.
06:55 - Stormy weather is widely speculated to be behind plane's disappearance. But aviation experts insist the pilots usually deal with these circumstances including turbulence.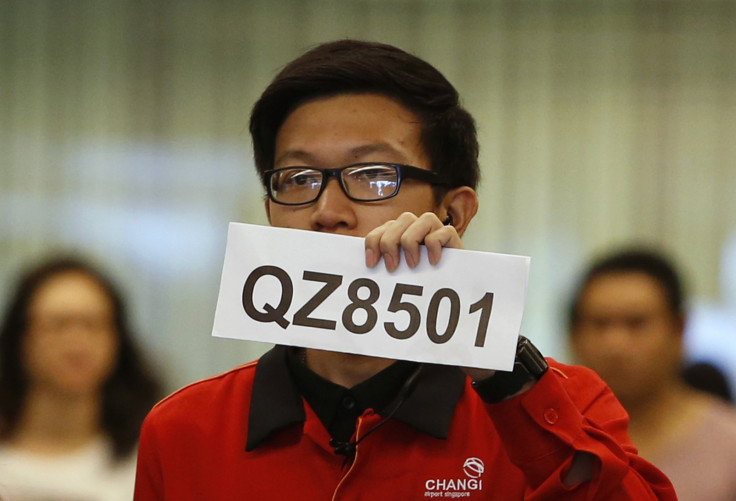 06:45 - Indonesia's Minister of Transportation Ignatius Jonan says the search is focused on ​Tanjung Pandan. Jonan says: "All coastal radio already notified. All boats passing by to assist in the location found signs of the plane. The information we collect is likely the aircraft was around Tanjung Pandan and Pontianak. Approximately not far from the shoreline."
06:40 - Local reports cite fishermen hearing loud explosion in one of the Indonesian islands, which they speculate could be crash of the Air Asia flight. This still remains unconfirmed as authorities are looking into the matter.
06:35 - Singapore's defence minister posts on his Facebook account: "Just spoke to Indonesian Defence Minister Ryamizard Ryacudu. Offered our thoughts and prayers for passengers and crew of Air Asia flight QZ8501. I told him that our SAF planes and ships were already on standby. If he needed their services or any other assistance, the SAF is ready to help. DM Ryamizard thanked me for Singapore's concern."
06:30 - Singaporean defence minister speaks to his Indonesian counterpart assuring assistance. "The Singapore Armed Forces stands ready to commit more assets if required for the operation," Singapore defence ministry says in a statement.
Relatives of passengers start arriving at Singapore airport where a press conference is likely to take place shortly.
06:20 - As many as 23 passengers had cancelled their trip on the flight, says Indonesia's ministry of transportation. The ministry has released the entire list of passengers which can be viewed here.
06:15 - A Boeing 737 surveillance aircraft pressed into search measures.
"Air Force also sent 17 people, consisting of a team outing and radar monitoring team," Indonesia's Air Force Air commodore Kadispen Hadi Tjahjanto tells reporters.
06:10 - Here's the information shared by Flightradar24, which monitors flights across the globe, on the missing flight.
06:05 - The Malaysia-based airlines releases a statement regarding the missing flight. It reads: "The aircraft was an Airbus A320-200 with the registration number PK-AXC, and had undergone its last scheduled maintenance on Nov 16. The captain in command had a total of 6,100 flying hours and the first officer a total of 2,275 flying hours."
06:00 - "We are again preparing to sweep, by means of ships from local government agencies, Polair and fishing boats . The point coordinates lost contact that we obtain from Basarda," a senior naval official tells bangkapos.com.
05:55 - According to multiple news outlets, here are the details about the crew members.
Captain: Iriyanto
First Officer: Remi Emmanuel Plesel
Flight Attendants:
Wanti Setiawati
Khairunisa Haidar Fauzi
Oscar Desano
Wismoyo Ari Prambudi
Engineer: Saiful Rakhmad
05:50 - The flight did not emit any emergency signal. The plane was flying at 32,000 feet when it was finally in contact with ground and sought permission to fly at 38,000 feet.
05:45 - Authorities have confirmed the plane must have run out of fuel if it is still flying.
05:40 - Search and rescue measures are under way to find the missing airliner.
There is mounting speculation the plane might have crashed in East Pacific Islands.
05:30 - Welcome to IBTimes UK's live coverage of all the developments after the Air Asia flight QZ8501, an Airbus 320 aircraft, carrying 161 people on board went missing.