The mystery behind the missing Malaysia Airlines flight MH370 has gotten deeper as an air crash investigator has claimed that the plane was piloted until it crashed into the sea. Senior air crash expert Larry Vance has said that the wing flaperon found on Reunion Island in 2015 did not break, but it gradually eroded as it entered the waters.
The new claim has given impetus to the suspicion that the aircraft could be located farther away from the current search area in the Southern Indian Ocean. Experts are also examining another wing part found in Tanzania in June – recently confirmed to be "most certainly" from the missing plane – to ascertain the final hours of the flight.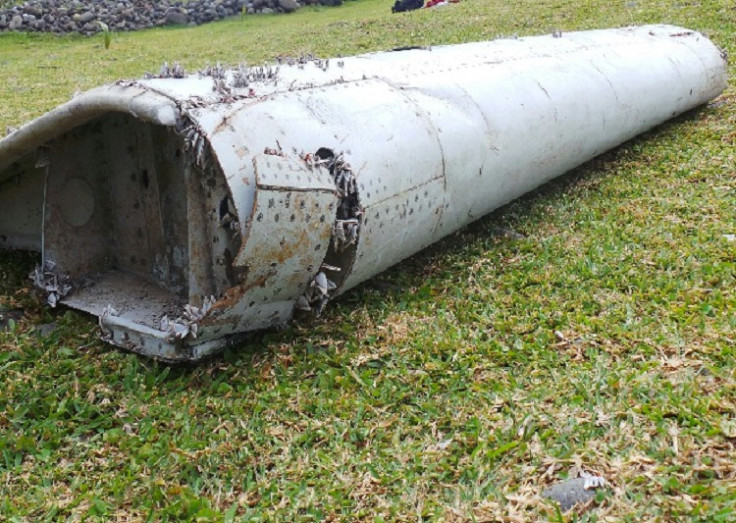 While several theories have surfaced in the recent past over the mysterious disappearance of the flight including one that states the plane's pilot, Zaharie Ahmad Shah, had allegedly practiced a suicide route towards the Indian Ocean prior to the incident on his home simulator. This led investigators to probe, whether the plane was deliberately brought down by Shah.
In a recent TV interview, Vance said that the flaperon found on Reunion Island – confirmed by French analysts to have come from the missing Boeing 777 – was the strongest clue found so far that indicates the aircraft was flown into the Indian Ocean.
"It wasn't broken off. If it was broken off, it would be a clean break. You couldn't even break that thing. I know from experience that it's wide," he said on Channel 9's 60 Minutes and added, "If you wanted to break that off, you couldn't do it and make it look like that. That had to be eroded away."
Although investigators have gone ahead with the theory that the plane as unmanned during its final hours and crashed into the sea after it ran out of fuel, Peter Foley, search manager for the Australian Transport Safety Bureau (ATSB), said they had not ruled out the possibility of someone being in control of the flight until the end.
"We are actively looking for evidence to support that," he said. "The fact is we've got a bit of hard data that says the aircraft was in a rapid rate of descent. We've got a rate of descent that's between 12,000 and 20,000 feet a minute," Foley added, explaining the basis of their currently presumed theory.
He also admitted the ATSB had seen "some analysis from the French" to suggest a possibility that the flaperon was in a deployed state when it entered the water.
The plane went missing in March 2014 with 239 people on board while it was en route to Beijing from Kuala Lumpur.