Air France plane escorted to New York by fighter jets after terror threats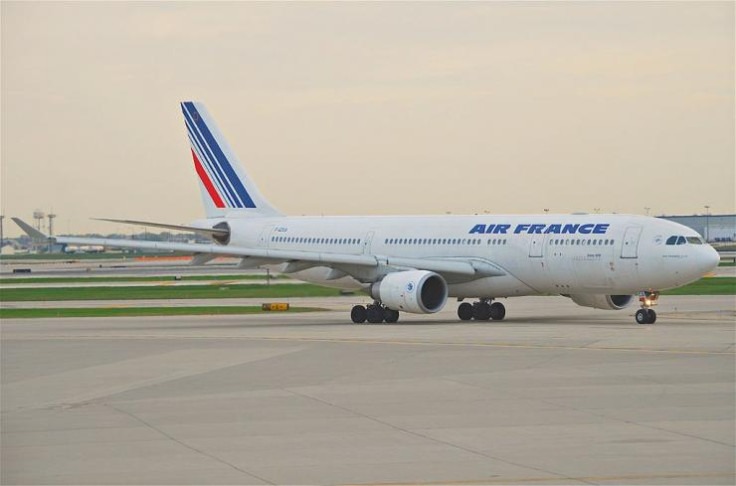 American fighter jets escorted an Air France flight into New York after the first of a series of anonymous phone threats warning of terrorist attacks on passenger airliners flying to the US.
Air France Flight 22, en route from Paris, landed without incident after state police in Maryland received a phone call warning of "chemical weapons" on the plane. The US military jets were scrambled out of an "abundance of caution," an official told ABC News. The plane was checked after landing, nothing was found, and authorities deemed the threat not credible.
"There were no incidents or hazards reported on board the flight by either the passengers or its crew. The plane has been cleared," FBI spokesman J. Peter Donald said in a statement.
But the search terrified passengers who learned that they were being held up because of a threat. "They stopped the plane, but everything was checked beforehand, they checked everything again," passenger and Israeli cell phone company executive Barack Hazan told the New York Daily News. "They didn't let anyone get off the plane. It was horrible."
The tip was called in on an untraceable phone line early in the morning and the caller did not identify himself, a federal official told ABC. The two F15 planes followed the plane at 10,000 feet into American airspace, but they flew in such a way that they would not be visible to the passengers or crew.
The caller said that four flights had devices on board — but only identified the JFK-bound Air France flight. A total of ten flights were threatened in other calls, but the FBI believes the same man made all of the threats.
Among the threatened flights, three — including a Delta flight from Heathrow Airport and a United Airlines flight whose starting point was not immediately determined — landed and were cleared at Newark Liberty Airport in New Jersey. American Airlines Flight 131 from Birmingham, England, and a Saudi Airlines flight were also threatened and cleared at JFK, reports NBC.
© Copyright IBTimes 2023. All rights reserved.