Indonesian authorities have spotted objects resembling a plane's emergency slide and door on the third day of the search for the missing AirAsia QZ8501 flight, in what could be a potential breakthrough in the operation.
The latest finding has come as Indonesia has expanded its search zone by up to 156,000 square kilometres.
Television images are also being broadcast showing floating objects.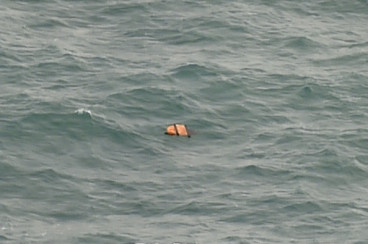 "We spotted about 10 big objects and many more small white-coloured objects which we could not photograph. The position is 10km from the location the plane was last captured by radar," Indonesian air force official Agus Dwi Putranto told reporters.
An AFP photographer who travelled in the surveillance flight which spotted the objects reports detecting other items resembling life jackets and life rafts as well.
The Indonesia-Singapore Airbus A320 carrying 162 people has been missing for 36 hours after it went off the radar.
Scores of vessels and aircraft are searching for the flight in shallow Indonesian waters.
More to follow.