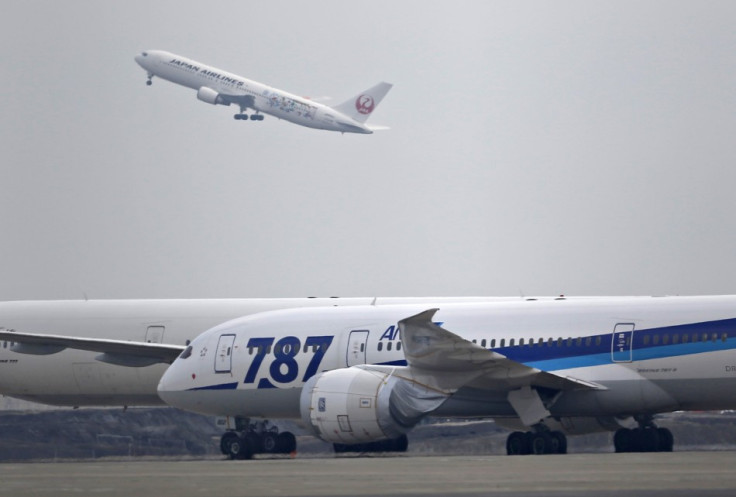 Airbus has overtaken Boeing both in terms of number of orders and deliveries in the first quarter as the latter struggled to fix safety issues on its grounded Dreamliner aircraft.
The European company has reported 431 orders in the three months ending March, four times higher than the same period in the previous year and more than the 220 orders Boeing received. Adjusted for cancellations, the orders stood at 410 and 209 respectively.
Airbus also reported 144 deliveries as against the Boeing's 137 in the first quarter.
The competition between the two biggest aircraft manufacturers had for long seen Airbus standing in the front. But in 2012, Boeing jumped ahead as it sold revamped versions of its 737 aircraft and pushed deliveries for its sophisticated 787.
But Airbus regained its no.1 position, mainly due to a record order from Indonesia's Lion Air in March, while Boeing struggled to ensure that its Dreamliner aircrafts were fixed to meet safety standards. However, the figure did not include the 175-jet order Boeing secured with Ryanair in March.
Although the quarterly order data is not usually used as a measure of performance, the shift in performance was a surprise as Boeing had ended 2012 on a positive note.
The American jet-maker has struggled in the first quarter as global regulators grounded its advanced Dreamliner jet after its battery systems caused fire.
Regulatory investigations into the matter had not been able to point out the root cause of the battery fire. But last month Boeing proposed changes to the battery that is said could ensure safety and suggested that the flights could be up in the air within "weeks".
Following this, regulators had allowed Boeing to test the revamped system and the company had successfully conducted a preparation test.
According to a Reuters report that cited an unnamed US official, Boeing is expected to carry out a certification test flight of 787 jet this week, which is considered a key step to getting the permission to fly again.