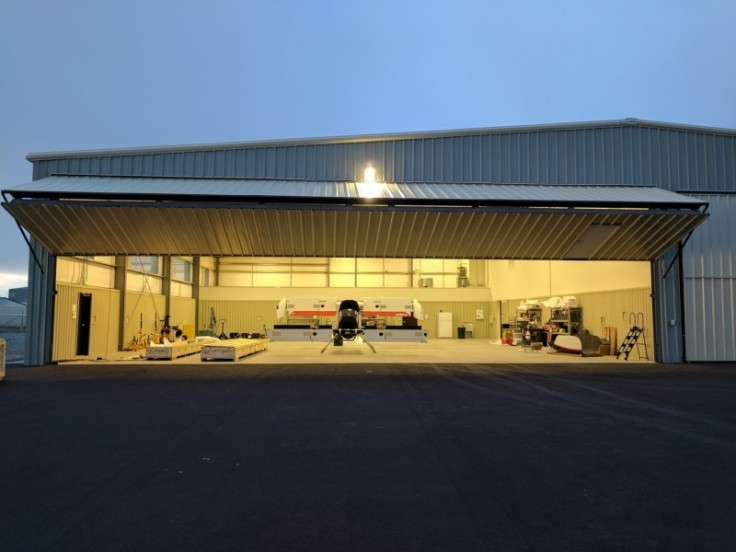 Airbus' ambitious plan of building a fleet of self-flying taxis is inching closer to fruition. The first prototype of the aerospace giant's "Vahana" project, which is essentially an electric vertical take-off and landing vehicle (VTOL), is now ready and has been shipped to the centre where it will make its first flight.
Airbus' subsidiary A3 posted a series photographs in a blog, showing the single seat, tilt-rotor vehicle in its full-glow. The images were taken before and after the shipping of the prototype from the company's California headquarters to a new flight test centre in Pendleton, Oregon.
The process of taking the vehicle to its new home wasn't as easy as it sounds. The vehicle had to be disassembled and loaded onto a truck to be taken to the test centre.
At the test centre, the "Vahana" was unloaded and towed carefully to the hanger – a process which has been described as the first real-world test of its landing gear and towing provisions. Finally, the whole thing was reassembled within a day, with the integration of its high voltage power system and motors.
A3 launched the "Vahana" project in 2016 and has provided regular updates on the design and development of the electric vehicle, including a concept video of the passenger experience. The company plans to prep the production-ready version of the aircraft by 2020, the Verge reports.
But before that, the vehicle will take to the skies as part of a series of tests at the testing range. Previous reports suggested that the vehicle would take to the skies by the end of next year, but as it is already in the hangar, the test could happen sooner than expected.