Al-Qaeda in the Islamic Maghreb (AQIM), the group behind Sunday's gun attack on a beach popular with tourists in Ivory Coast that left 16 dead, has stepped up its campaign of terror in recent months. With its origins in the jihadist Islamic Armed Group in the Algerian civil war of the 90s, the group formed an alliance with al-Qaeda in 2006, and aims to eradicate western influence from the region, topple 'apostate' governments and establish a Caliphate governed in accordance with its hardline interpretation of Islam.
The group has declared France and Spain its chief 'far enemies', or foreign terror targets, with France once the region's dominant colonial power, and Spain governing the enclaves of Ceuta and Melilla on the North African coast. The group operates from Niger, Mauritania and Mali with cells in Libya, Nigeria and Tunisia. Experts believe it currently has approximately 1,000 members.
Led since 2004 by Algerian engineer and explosives expert Abdelmalek Droukdel, also known as Abu Mossab Abdelwadoud, one of the group's most infamous members is one-eyed Mokhtar Belmokhtar, who masterminded an attack on a gas facility in northern Algeria in 2013, in which western hostages were among the 38 killed. It is still uncertain whether Belmokhtar survived a June, 2015, US airstrike targeting him and other militants in Libya.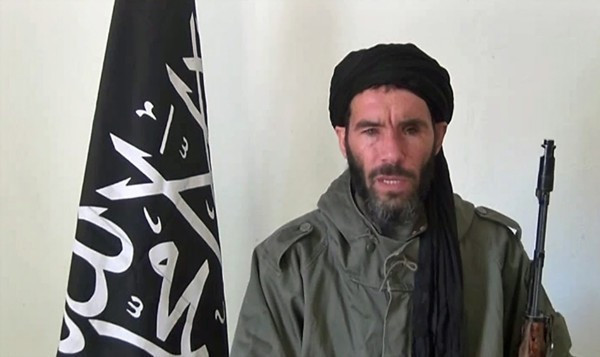 The group operates lucrative networks smuggling arms, cocaine, cigarettes and people, according to the US State Department, making it one of the world's wealthiest terror organisations. It has also made millions from hostages' - tourists, aid workers and employees of foreign corporations among those held by the group - ransoms.
In 2013, the international community was left reeling when the group took advantage of internal instability to seize swathes of northern Mali with allies Ansar al-Dine, including the ancient city of Timbuktu. French and African forces retook much of the territory in 2013, but not before the group had imposed its brutal interpretation of Sharia law on the region, sexually enslaving women, performing public amputations, and destroying ancient monuments in Timbuktu, according to the UN.
The group has retained a foothold in northern Mali, and in recent months has stepped up attacks on western targets, claiming responsibility for the November 2015 attack on the Hotel Al-Mourabitoun in Bamako, in which 20 people were killed as well as the January 2016 attack on the Splendid Hotel and a restaurant in Ouagadougou, the capital of Burkina Faso, in which 30 were killed. Experts believe the upswing in attacks is the result of an intensifying rivalry between al-Qaeda and jihadist group Isis, which has an ever-growing presence in North Africa, including lawless Libya and parts of Egypt.