A suspected Islamist leader who allegedly destroyed ancient monuments in Timbuktu has appeared before the International Criminal Court (ICC). It is the court's first trial of someone charged with damaging mankind's cultural heritage.
Prosecutors allege that Ahmad al-Faqi al-Mahdi led a squad of morality police that destroyed nine mausoleums and a mosque in Timbuktu when the ancient city was occupied by Islamist militias in 2012.
"My name is Ahmad al-Faqi a-Mahdi, and I am from the Tuareg tribe... I was born about 40 years ago. I am a graduate of the Teachers' Institute in Timbuktu and I was a civil servant in the education department... beginning in 2011," he told the court, reports Reuters.
Mahdi was handed over by Niger when the ICC issued a warrant for his arrest. Islamist forces were ousted from Timbuktu in 2013 by the French military.
He is accused of being a member of Ansar Dine, a group with connections to terror group Al-Qaeda in the Islamic Maghreb. As head of the Hesbah morality police, he was allegedly responsible for carrying out the rulings of the so-called Islamic Court of Timbuktu, which imposed a hard line version of Sharia law.
During their occupation of the city, Islamists destroyed mosques, mausoleums, and torched ancient manuscripts. The mausoleums were shrines to the city's founders. The Islamists regarded their worship as sacrilege. The city, which is listed as a World Heritage Site by Unesco, was a major trading hub and centre of Islamic learning between the 13th and 17th centuries.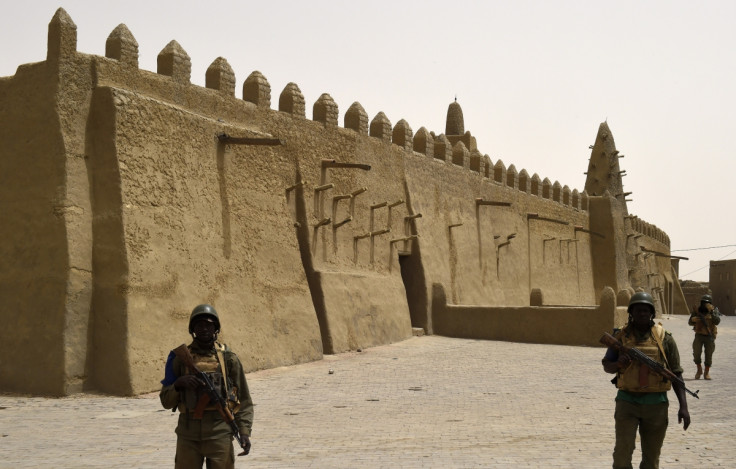 The judge said the next hearing will take place on 18 January 2016, when a decision will be taken on whether Mahdi will stand trial.
In Syria and Iraq, jihadist group Isis has destroyed ancient sites and artifacts, including blowing up tombs in the ancient city of Palmyra. The ICC claims Isis has engaged in the "wanton destruction of cultural property", but is only able to open inquiries in countries where it is granted jurisdiction.