Mokhtar Belmokhtar, Algeria gas attack mastermind, killed in US air strike in Libya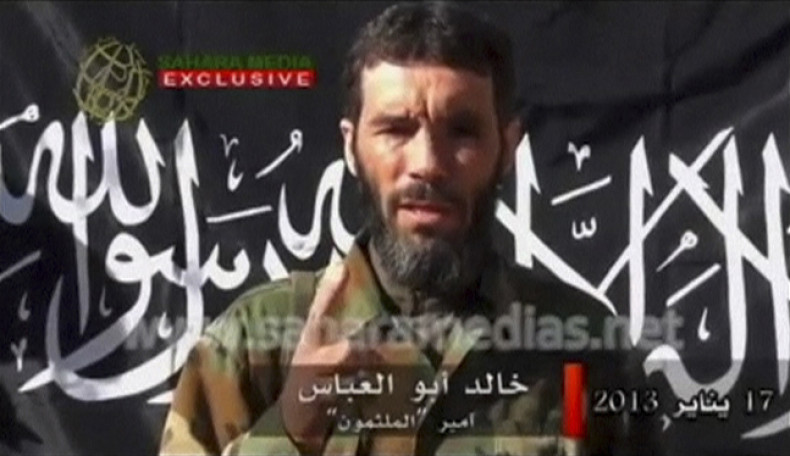 Islamist militant Mokhtar Belmokhtar, accused of masterminding the Algeria gas attack in 2013 and previously believed to be 'uncatchable', has been killed in a US air strike, Libya's government has said.
The elusive Algerian militant was killed in a US counter-terrorism strike against an al-Qaeda target in Libya on Saturday night.
The Pentagon did not disclose any further information on the strike, which comes after a long break since the Nato-led strikes in 2011. A Libyan government statement said the air strike resulted in the death of Belmokhtar, according to the BBC.
Belmokhtar has been reported killed several times before. His death comes as a major blow for al-Qaeda in the region.
Belmokhtar broke from al-Qaeda but remained tied to the central leadership even after forming his own group, Those who sign in Blood, in Libya.
The one-eyed veteran of Afghanistan and Algeria's Islamist war had been a major figure in Saharan smuggling, hostage-taking, arms trafficking and insurgencies, reports Reuters.
Libyan military sources said an air strike on Saturday in Ajdabiya city near Benghazi had killed seven members of the Ansar al Sharia militant group.
The United Nations is trying to broker an end to the stand-off between two rival factions and governments that has seen the rise of many Islamist factions including the IS in Libya since Gadaffi's fall in 2011.
The US is also pushing Libya's rival governments to agree to the UN-crafted peace plan by June 17, just before the onset of Ramadan.
The air strike came on the same day that Islamic State forces were pushed out of Derna in Libya by rival Islamists backed by government air strikes.