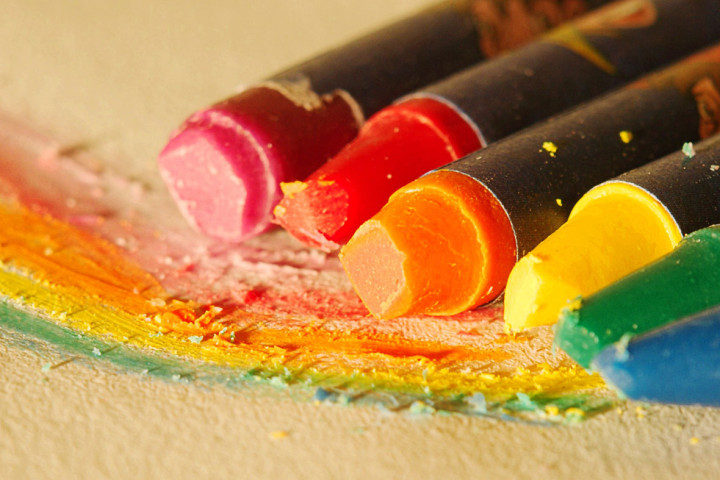 A mother was furious when her five-year-old daughter was forced to sign a safety contract saying she would not kill herself or her classmates after she pointed a crayon at another pupil.
The girl was drawing what seemed to resemble a gun in her class at ER Dickson Elementary School in Mobile, Alabama before turning her crayon to a student and saying "pew pew".
Teachers were so concerned with the girl's actions they made her sign a 'suicide' contract which stated that she agreed to not kill herself or others or to "get assistance" when "having thoughts of harming herself/others" or "committing suicide".
Her mother, Rebecca, who did not want to give her full name, said the school had gone too far in getting her to sign the contract without her permission.
"Most of these words on here, she's never heard in her life," she told Local 15 News.
"They told me she drew something that resembled a gun. According to them she pointed a crayon at another student and said, 'pew pew'.
"While I was in the lobby waiting they had my five-year-old sign a contract about suicide and homicide."
State law indicates minors cannot legally sign a contract.
"There should be a different way to handle this situation. If this is protocol it needs to be looked at again," she added.
Renee Philips, a spokesman from the school, told IBTimes UK the safety form has been removed since the incident was reported and was immediately investigated.
She added that the counsellor did not use the terminology on the form but used "age-appropriate" language with the girl.
A statement on the Mobile County Public Schools website read: "This past week, concern about the use of a personal safety protocol was brought to the attention of school and system administrators. Immediate action was taken to address the issue. As a result of a review, the protocol is being revised and the use of the related safety form has been discontinued.
"During the review of the school use of the protocol, it was determined that the counsellor who used the system protocol interacted with the student in a caring manner. The counsellor had an age-appropriate conversation with the student and did not use the terminology on the personal safety form. The counsellor met with the student's mother to share the information regarding the interaction with the student."