Alan Barnes attack: Richard Gatiss jailed for four years for 'despicable' mugging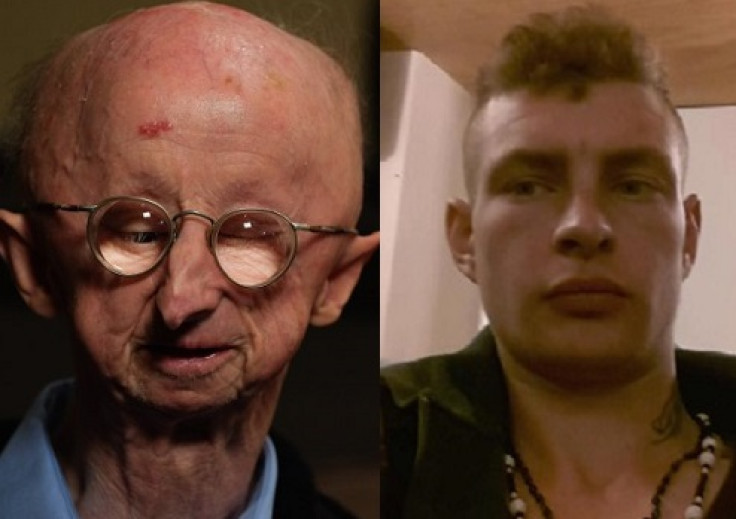 A man who assaulted a disabled pensioner in an attack which resulted in hundreds of thousands of pounds in donations from the public has been jailed for four years.
Richard Gatiss, 25, from Gateshead, pleaded guilty to attacking 67-year-old Alan Barnes outside his house on 25 January.
Barnes, who was born with a number of deficiencies after his mother contracted measles while she was pregnant, suffered a broken collar bone and damaged knees during the incident.
Gatiss was arrested two weeks after the attack, by which point beautician Katie Cutler set up a Go Fund me page for Barnes originally asking for £500 but which managed to attract more than £330,000 in donations from people across the world.
Gatiss previously said he was "shocked, horrified and deeply ashamed" after knocking down the pensioner and searching his pockets before fleeing empty handed.
Newcastle Crown Court previously suggested Gatiss was high on legal drugs at the time of the attack.
Upon sentencing, Judge Paul Sloan told Gatiss "[Alan] Barnes was vulnerable and I have no doubt he was picked on by you because of his vulnerability.
"It was on any view a despicable offence"
Barnes, who stands at just 4ft 6ins (1.21m) and is visually impaired, said he has not forgiven Gatiss for what he did, but hopes he can turn his life around.
He said: "It would be in his own interests to use this opportunity to change for the better.
"I hope if he goes to jail he will get some help in there. He's only 25, he's got plenty of time to change his life still."
Barnes said he plans to spend the money he received following the attack on buying a new home near Cutler, with whom he has also spoken about setting up a foundation to raise £1m ($1.5m) for good causes.
© Copyright IBTimes 2023. All rights reserved.