Two people have been arrested on suspicion of the murder of 15-year-old cyclist Alan Cartwright in north London.
The teenager was killed while riding with friends in Islington on 27 February. Police released CCTV footage of the "truly shocking" incident on Caledonian Road in a bid to help find those responsible.
The footage shows the suspect jumping in front of Alan and stabbing him in the chest as he cycles down the road. He managed to travel a short distance further down the road before collapsing.
Another two people can be seen on the video pulling Alan's friends off their bikes before the suspect leaves the scene on the back of one of the stolen bikes.
Metropolitan Police have now confirmed two males, aged 18 and 17, have been arrested on suspicion of the teenager's murder. Both are currently in custody.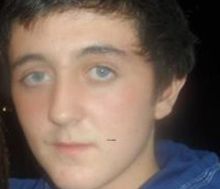 Police are continuing to appeal for anyone who may have witnessed the incident to come forward.
Det chief insp Chris Jones, who is leading the investigation for the Homicide and Major Crime Command at Met Police, said: "The footage of the suspects attacking Alan and his friends is truly shocking. Alan stood no chance of defending himself against his attacker who casually stepped out in front of him and stabbed him in the chest.
"It is obvious from the footage that Caledonian Road is busy with cars and pedestrians. We have already spoken to a number of witnesses who have provided helpful information to the investigation; however I would like to re-appeal to anyone who may know something about Alan's murder and the robbery of the bikes.
"Where are the two bicycles that were taken? Someone may have noticed a new bike brought home or perhaps you have been offered a similar bike for sale? If so, I would urge you to contact the police.
"I would like to reassure anyone who is worried about contacting the police that they will be treated with the utmost sensitivity."
The two bikes stolen were a red 'Specialized Hard Rock' mountain bike and a 'Specialized Vita' pedal cycle.