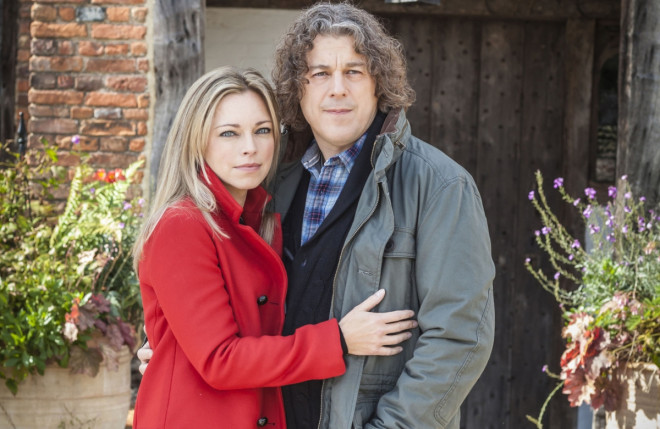 Jonathan Creek star Alan Davies has spoken out about the inevitable comparisons that will be drawn between the BBC's biggest show Sherlock and its longest running detective show Jonathan Creek.
Creek returns for a three-part series on Friday 28 February, and includes a few elements of Sherlock's adventures – which have always been an influence on the show.
Speaking to Radio Times, Davies said: "There have always been little references, homages to Holmes throughout the show, so it's fun to play with that again. It's a nice little spoof."
Creek – now happily married to Polly (Sarah Alexander) - is settling into family life in the Home Counties, only to find himself inevitably drawn into a murder mystery. Joining him is rookie crime-solver Ridley (Keiran Hodgson) who applies flawless Sherlockian logic to reach the wrong conclusions.
"David Renwick [Writer of Creek] is the world's biggest Sherlock Holmes fan – though probably more the original Conan Doyle version – but he'll never pander to whatever is in vogue," continued Davies.
"He won't watch Sherlock and think, 'Oh, that's the kind of thing they want now, where it's all fast-paced and groovy and everyone's good-looking. So we'd better make Creek like that.' He'd rather think, 'Right, what are they doing this year..? We can take the piss out of that and be back again next year'."
Davies is a fan of the show but says he doubts he'll find time to watch the most recent series. "I do enjoy them, but we [Davies and wife Katie Maskell] have two young children. The idea of watching a 90-minute programme is hilarious to us."
"There's a maxim: 'Once you've eliminated everything that's impossible, you're left only with what's possible.' That's Creek's rule and Holmes's rule."
Jonathan Creek returns in The Letters of Septimus Noone on Friday 28 February at 9pm on BBC One.