The US government has announced it intends to open an embassy in Cuba and start talks to "normalise full diplomatic relations", AP reported.
The announcement came shortly after Cuba released Jewish-American contractor Alan Gross, after five years of detention.
The 65-year-old man, accused of espionage, was arrested in Cuba in December 2009 while working to set up Internet access. He was employed as a subcontractor for the US government's Agency for International Development.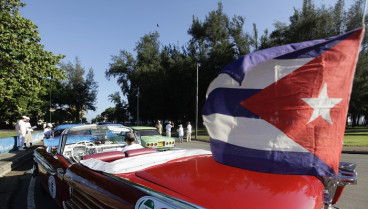 Gross was released on humanitarian grounds; his incarceration was considered by the US as an obstacle to the improvement of the relations between the two countries.
"The Cuban Government's release of Alan on humanitarian grounds would remove an impediment to more constructive relations between the United States and Cuba," Obama said in a statement.
As part of the secret negotiations to secure Gross's release, the US agreed to release three Cubans jailed in Florida on spy charges.
Relations between Cuba and the US started deteriorating with the Cuban Revolution in 1959, after which the US imposed an economic embargo stopping American companies doing business in Cuba.
The US said the embargo will be ended only if Cuba stops committing human rights abuses.
Several human rights groups, including the UN, have repeatedly asked the US to stop the embargo.