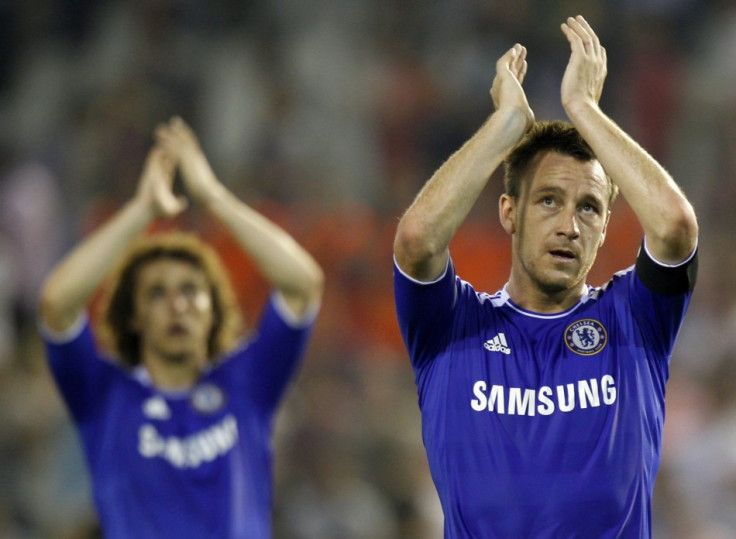 Liverpool legend Alan Hansen has described Chelsea's defending in yesterday's Premier League encounter against his former club as "catastrophic".
The Blues lost 2-1 at Stamford Bridge to cap a miserable few weeks for Chelsea, and Liverpool hero Alan Hansen, who won eight league titles with Liverpool during his illustrious Anfield career, believes Andre Villas-Boas's Chelsea side are failing to play the 'percentage' game.
Singling out David Luiz, Hansen lambasts the Chelsea centre-half, claiming his performance during their defeat to Liverpool on Sunday suggests he "hasn't got a clue how to defend in a flat back four".
Although the young Brazilian was particularly culpable throughout Chelsea's lacklustre performance against Kenny Dalglish's impressive Liverpool, Hansen believes the normally brilliant John Terry is belying his reputation as one of the finest defender's in the Premier League.
"Chelsea were incredibly lucky to stay in the game for as long as they did. I can only describe some of the defending I'm witnessing from Chelsea as catastrophic." Hansen told the Daily Telegraph.
"Inevitably, David Luiz is the main focus of attention. He really hasn't got a clue how to defend in a flat back four.
"It would be bad enough if he was being asked to defend on the 18-yard line, but playing so high up the pitch is a disaster waiting to happen.
"He is impetuous, gets caught out of position all the time, pushes forward when he needs to fall back and falls back when he should be pushing forward.
"If you were picking the ideal Chelsea back four, there is no way he'd be in it so I'm bemused by the absence of Alex.
"He'd be alongside John Terry every time. Having said that, Terry can't escape scrutiny for the enduring problems, either.
"Whether it is age, injury or the various off-field distractions, he is no longer the same player.
"He's made more mistakes in his last eight games than he has in the last eight years.
"Combine this with the lack of understanding with Luiz and the result is self-evident.
"It doesn't matter how good a defender might be, if you can't communicate with those alongside you, you will always get exposed.
"What Chelsea are failing to do is play the 'percentage' game which all the greatest sides do."
Hansen suggests Chelsea are currently suffering something of an identity crisis in terms of their style of football, indicating their performance against Liverpool suggests Villas-Boas is yet to communicate to his ideas and tactics across to his players.
"You are taught from day one never to take the passing options which cause you any danger. Always choose the least hazardous option. That is the definition of the 'percentage' game.
"Either Villas-Boas has not yet communicated that to his side, or they've simply failed to understand it.
"The throw from Petr Cech to Jon Obi-Mikel which led to Liverpool's third goal was suicidal, and there were plenty of other occasions they got away with similar mistakes.
"Villas-Boas has tried to impose a more attacking style, but in doing so they've neglected the basics. The pressure is on him.
"If they fail to seriously rethink their strategy, every side in the country will believe their defence is there for the taking."