Alan Hansen believes that Liverpool's fixture with Manchester United this weekend will represent a chance for the clubs to show their greatness, with Reds fans still reeling from the documents released detailing a massive cover up in the aftermath of the Hillsborough disaster.
As the Red Devils took on Wigan at the weekend, a small minority of fans chanted about their rivals always labelling themselves the victims. While excuses were made after the match that they were referring to the Patrice Evra and Luis Saurez controversy, supporters groups and Sir Alex Ferguson have since called for the side to stamp out the chants completely.
And Hansen, who played for Liverpool and now works as a pundit for the BBC, said that this weekend would be a chance for the clubs' fans to show that they're above resorting to tragedy in their cheering.
"Rather than allow next Sunday's game to be overshadowed by what might happen on the terraces or what might happen when Luis Suarez walks past Patrice Evra in the pre-match handshake, maybe we should focus instead on two great clubs doing the right thing at the right time," he wrote in the Telegraph.
"Because of the popularity of Liverpool and United, it is a game that will be beamed across the globe and the outcome, good or bad, will be talked about for days and weeks.
"As Ferguson said, there are times to show your greatness and Liverpool and United can do that this weekend."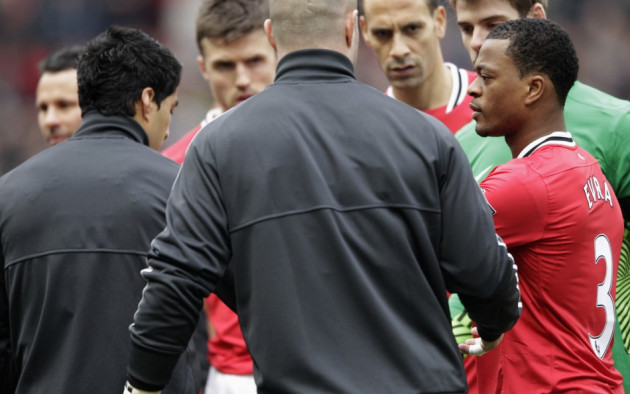 Hansen recalled what it is that makes Liverpool's rivalry with their northern neighbours so great, with the former defender saying that even though United are currently on top in terms of form and ability to challenge for trophies, history proves that that can easily change.
"The success of each club might fluctuate, with one outstripping the other from time to time, but Liverpool and United will always measure themselves against each other because no other club in the country can come close to matching the longevity and scale of their successes on the pitch," he explained.
"Ferguson and United continue to use Liverpool's five European Cups as their yardstick of greatness in the Champions League, while, from a Liverpool perspective, it still hurts to see United having nineteen league championships on their honours' list after Liverpool had led the way for so long with eighteen.
"Wherever you go in the world, the only two English clubs that matter in every corner of the globe are Liverpool and Manchester United, simply because of the history and tradition of both clubs."
United are currently on a run of good form, and their convincing 4-0 win over Wigan will set them in good esteem as they prepare for the tough trip to Anfield come Sunday.
Liverpool, meanwhile, are yet to clock up a win in the league this season, though they did look to be on the improve against Sunderland, where they kept majority of possession and drew 1-1.