Alan Hansen has made the claim that Manchester United midfielder Shinji Kagawa is not necessarily going to improve the squad enough in the midfield area to reclaim the title from Manchester City, with the pundit claiming that they need a player like Yaya Toure to overtake their noisy neighbours.
Kagawa signed for the Red Devils early on in the transfer window, and along with youngster Nick Powell he has been the only reinforcement Ferguson brought into the midfield so far.
Robin van Persie was confirmed last week as United's big name signing, but Hansen believes that the club need a player more like Toure, who was an integral part of City's title winning squad last season, and would improve the side to no end.
"Yes, they have signed the attacking midfielder Shinji Kagawa from Borussia Dortmund and he looked a fine player in the Bundesliga," he wrote in the Daily Telegraph.
"All of the noises coming out of Old Trafford suggest that he is a decent player, but impressing in Germany and translating that form to the Premier League is another matter entirely, so time will tell on Kagawa.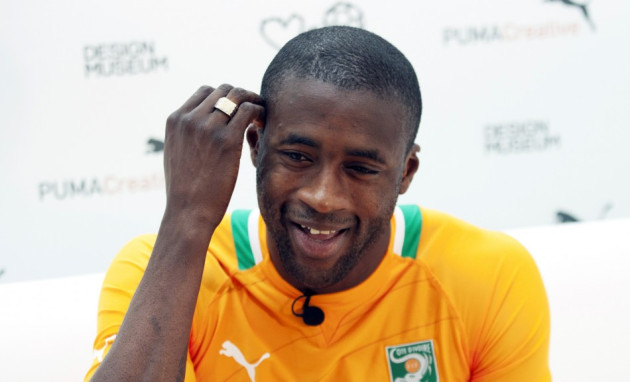 "But United haven't brought in a midfielder who you would say is at the top of the tree. They need a player like Paul Scholes of 15 years ago, somebody capable of scoring goals and dominating games, but those players are obviously thin on the ground.
"If you took Yaya Toure of the City team and put him into the United squad, you would then say that United, and not City, would be favourites to win the title."
Hansen made the argument that City are still favourites to win the title, despite the side nearly suffering a shock loss to Southampton yesterday, which they were able to claw back to win 3-2.
United will be hoping that through van Persie, they can decrease the goal difference that was their undoing last season.
But with Darren Fletcher still recovering from an illness, and Paul Scholes not likely to be able to play across four competitions over a whole season, the side's problems in the middle of the park can't be denied.