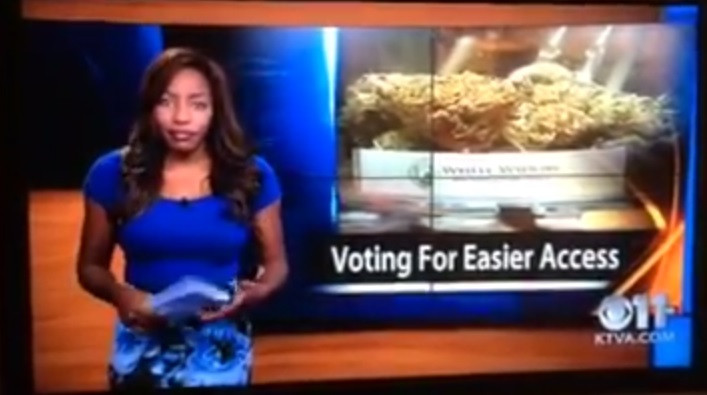 An Alaskan news anchor left millions of viewers stunned this week when she decided to quit her job on live TV after declaring "F**K It".
With the cameras rolling, KTVA's Charlo Greene uttered the four-letter expletive and walked off the set after revealing she was the founder of a medical marijuana business which is pushing for the drug to be for legalised in Alaska.
Her dramatic outburst came at the end of a segment she was presenting about the Alaska Cannabis Club.
"Now everything you heard is why I, the actual owner of the Alaska Cannabis Club, will be dedicating all of my energy toward fighting for freedom and fairness which begins with legalising marijuana here in Alaska," she said.
Green is not the first, and is unlikely to be the last person, to have an impromptu outburst live on air.
IBTimes UK recaps some of the most iconic cringe-worthy moments to come from live TV.
Mike Tyson On-Air Rant
Earlier this month, Canadian news anchor Nathan Downer rubbed former undisputed heavyweight champion Mike Tyson up the wrong way after bringing up his conviction for sexual assault when discussing his meeting with Toronto's scandal-plagued Mayor Rob Ford.
Tyson responded by berating Downer in an expletive-filled rant.
Political Stand
In March, Russia Today (RT) anchor Abby Martin took a stand against Russia's invasion of Crimea during a live broadcast.
"I will not sit here and apologise or defend military aggression," she said.
First Day Jitters
In 2013, NBC weekend news anchor AJ Clemente was suspended after being caught on camera swearing and allegedly muttering a homophobic slur live on air - before starting his very first broadcast.
It looks like someone never got the memo about making a good impression on your first day.
How Can She Slap
This on-air outburst spawned the catchphrase "How can she slap?" and inspired memes across the globe.
During the shooting of Indian reality show Bindass Dadagiri, the female host slapped a contestant called Ravi Bhatia. The unscripted physical attack occurred after she instigated a brief, antagonistic verbal exchange. He reacted by slapping her back.