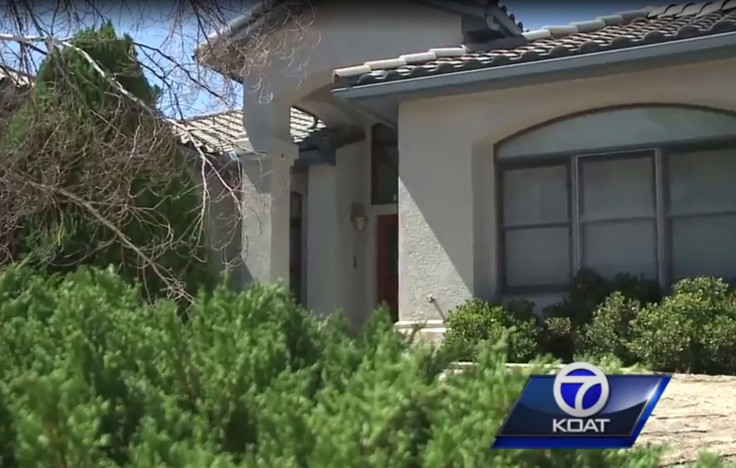 Police made a gruesome find at a property in New Mexico, discovering a woman had been living with her husband's mummified body for more than two years.
Deputies arrived at the Albuquerque home last month to evict the owners, when they smelled something strange in a bedroom.
They were shocked to find the man's mummified corpse on a mattress inside a walk-in closet of the master bedroom, with a pillow propped under his head and his body tucked under blankets.
Baking soda and air fresheners were scattered throughout the closet to mask the smell, officers said.
The man's wife, who has since been taken to a mental hospital, told police he died in April of 2015 – more than two years ago.
She told officers she didn't know how to cope when her husband passed away.
The man's son, Thomas Huerta, who lives in California, said he tried to visit the couple's Foothills home last October to introduce his father to his pregnant girlfriend.
Unaware his dead body was inside, he left when nobody answered the door.
"I never would have imagined that he would be laying in the closet into a mummified state," Huerta told KOAT. "I try not to think about it. It's very difficult."
Neighbours said they asked the man's wife about his sudden disappearance, but she told them he was preparing for the ministry.
She later told officers her husband suffered chronic back pain and often slept in the closet. Before his death he started coughing up bile but refused to go to the hospital, she added.
Authorities are trying to determine how the man died and if the woman will face any criminal charges.