A newly surfaced letter may shed light on one of the most daring prison escapes in US history, which has remained a mystery for over 55 years.
In June 1962, Alcatraz inmates Frank Morris and brothers John and Clarence Anglin broke out of their cells at night and fled the high-security island, never to be seen again.
Authorities say the men perished as they attempted to swim the choppy waters from the island to the bay shoreline and claim their dead bodies were subsequently washed out to sea. Others, however, say the former bank robbers may have escaped undetected and lived out their lives on the run.
A leaked letter obtained by a San Francisco news station may now back up these claims. Purporting to be from inmate John Anglin, the letter claims that the trio were successful in their escape bid and lived in hiding across the United States since that day. It read:
"My name is John Anglin. I escaped from Alcatraz in June 1962 with my brother Clarence and Frank Morris. I'm 83 years old and in bad shape. I have cancer. Yes we all made it that night but barely!"
The letter was first sent to the San Francisco Police Department's Richmond station in 2013 and prompted authorities to reopen the decades-old cold case.
The letter writer says he is willing to turn himself in exchange for just a year in prison and treatment for his cancer and ailing health. According to the letter, Fred passed away in 2008 and Clarence four years later.
"If you announce on TV that I will be promised to first go to jail for no more than a year and get medical attention, I will write back to let you know exactly where I am. This is no joke..."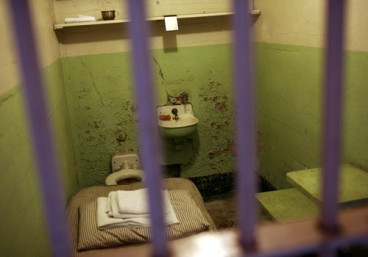 The US Marshals service, which is responsible for federal transportation of prisoners, has examined the letter's handwriting and DNA traces. Their test proved to be inconclusive.
One expert who has studied the case says he believes the story is at least plausible.
"As a law enforcement person I'd like to think that their escape attempt was not fruitful for them. Personally, as someone who swims in the bay, and we have a triathlon that goes on every year, and there's not a single person that doesn't make that swim," Jeff Harp told KPUIX5.
Alcatraz, which once housed notorious gangster Al Capone, closed after 19 years of service in 1963 after authorities deemed its operating costs, which were the highest in the country, too expensive.