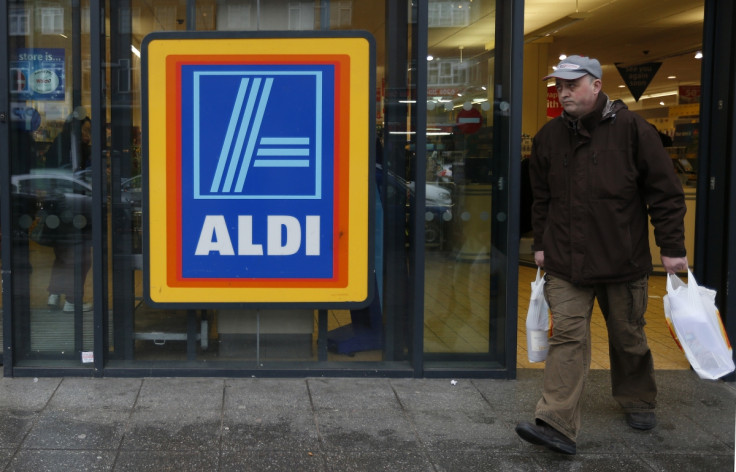 Aldi is to increase the minimum wage rate payable for its UK shop floor staff to £8.40 (€11.7,$12.9) per hour from February 2016, in an effort to keep ahead of its rival peers amid increasing competition in the retail sector. The new rate is payable to all employees regardless of their age, and will benefit around 5,000 workers at the German discount retailer.
The revised wage will make Aldi the highest payer among all supermarket companies. It is expected to pressure UK's big four retailers -- Tesco, Asda, Sainsbury's and Morrisons.
Matthew Barnes, chief executive for Aldi's UK & Ireland operations, said, "Just as Aldi won't be beaten on the low prices of our products, we are also committed to offering the best pay and benefits in the industry."
The German retailer, which considers half of Britain's households as its shoppers, just opened its 600th store and will pay staff £9.45 an hour in London. Aldi said the new rate represents a 16% increase for stock assistants and caretakers, and about a 3% increase on the entry-level pay for store assistants.
The company also said it is one of the few supermarkets that gives its employees paid breaks. It plans to have 1,000 stores by 2022 and increase its headcount by 35,000 people.
The UK national minimum wage (NMW) was increased on 1 October, benefiting more than 1.4 million workers. The adult rate was increased by 20p to £6.70 per hour.
However, many companies have decided to pay more than the NMW. For example, Costa increased its hourly wage rate to £8.20 in London and £7.40 outside. IKEA, Starbucks, Lidl, Oliver Bonas and Morrisons are some others that have made similar wage increases.