Aleppo: Maps and pictures show how a once great city was reduced to rubble by Assad's bombs
Bashar al-Assad and Russia pushing forward to take back rebel-held areas of the city.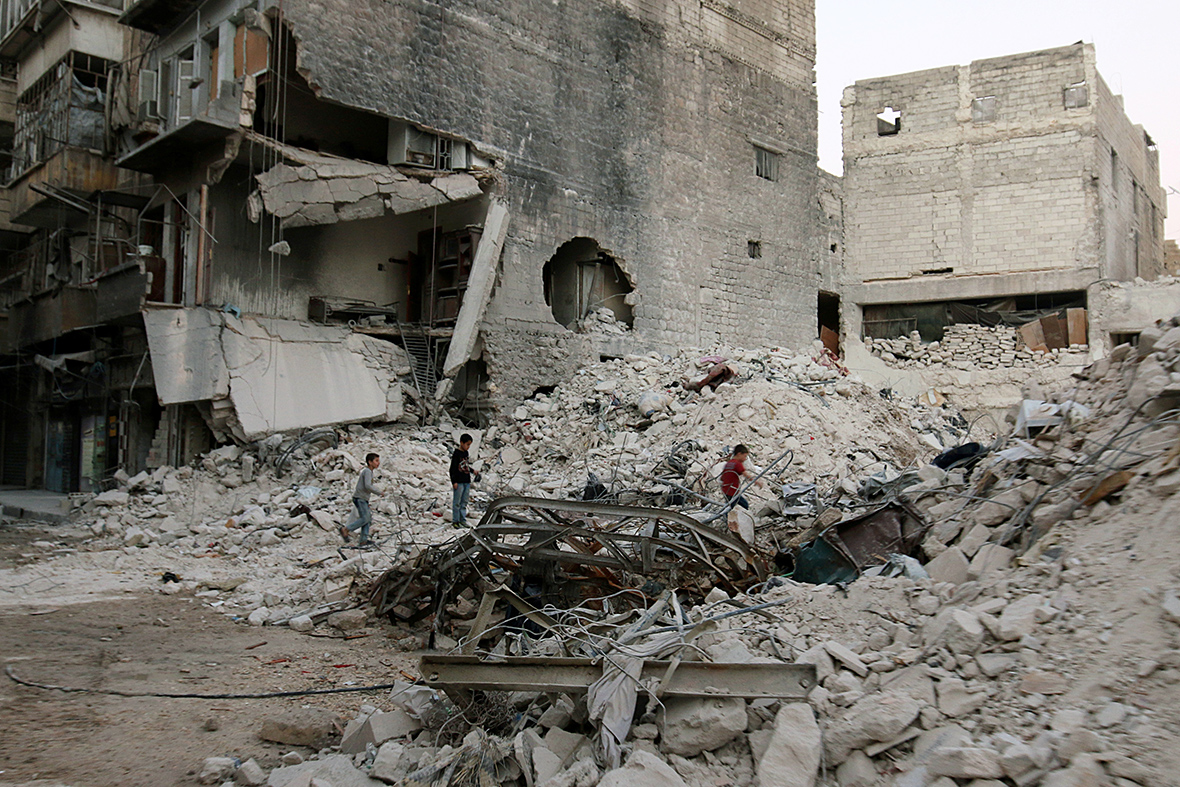 Syrian leader Bashar al-Assad and his Russian allies are now a week into their onslaught on Aleppo, pushing into rebel-held areas that are home to some 250,000 people and have been under siege for much of the last four years since the city became embroiled in Syria's civil war.
In that time, the city has shifted from Syria's largest city and commercial hub to a byword for death and destruction. On Tuesday, pro-government forces began attacking rebel-held areas from four directions, squeezing anti-Assad forces in a central area of the city close to the ancient citadel.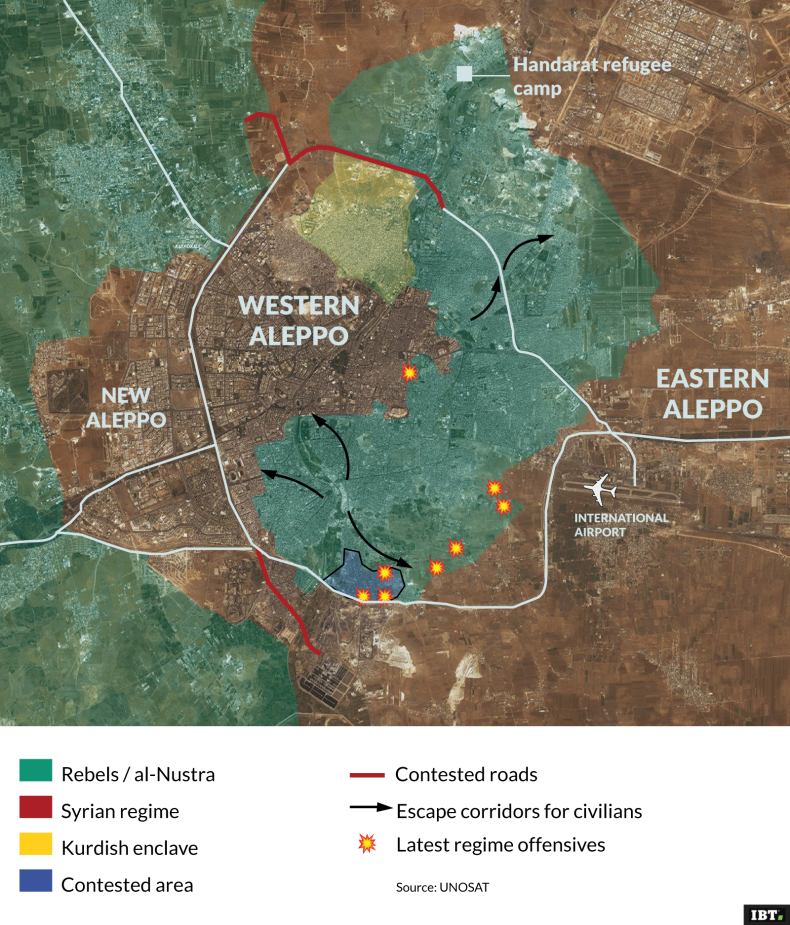 The battle for Aleppo has seen Assad and his Russian allies relentlessly bombing rebel areas, with residents reporting the use of cluster munitions in civilian areas in violation of international rules. Hospitals, schools and civilian homes have been targeted, as Assad and his backers in Moscow make taking back the whole of Aleppo from the rebels a priority despite all costs.
On Friday, the Syrian Observatory for Human Rights reported that rebels and Syrian army units were fighting street battles in the centre and the north of the city after Assad's troops took the Handarat camp north of Aleppo on Thursday. Both sides claimed that they had advanced at the expense of the other and blamed each other for civilian deaths.
But whether or not Assad takes back Aleppo with Russia's help, the city is a shadow of the thriving commercial hub that it once was. Around 15,000 of civilian homes have been destroyed as well as the city's roads, infrastructure and water system. The photographs still emerging from Aleppo show an almost post-apocalyptic landscape and it is a wonder that civilians can still live amidst the rubble.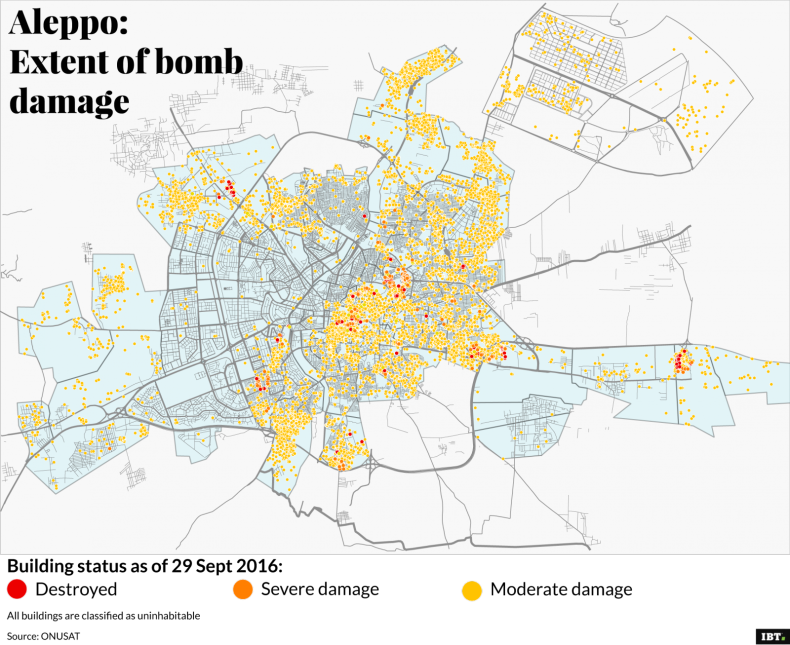 US Secretary of State John Kerry warned Wednesday to end all cooperation between America and Russia to prevent Syria's civil war unless bombing raids by Russian and Syrian planes ceased. He told Russian Foreign MInister Sergey Lavrov that Moscow had to allow humanitarian access to Aleppo and that a ceasefire, which collapsed last week, be reinstated.
But that call seems to have fallen on deaf ears as Russia and Assad pile into eastern Aleppo and attempt to finally wrest control of the city from the rebels. Whoever triumphs in Aleppo, there may be little left for its people to go back to.