Alex Oxlade-Chamberlain believes he learnt a great deal from his experiences with England during the Euros, and the Arsenal youngster has admitted that he couldn't wait to make a return to the Emirates and get back into pre-season training.
Chamberlain completed an impressive debut for the senior England line-up as they travelled to Poland and the Ukraine in June, and gave fans a reason to believe that the future is bright as the side went out to Italy on penalties in the quarter final.
And as he prepares to travel to Asia with Arsenal for their pre-season tour, the 18 year old said that the experience of being abroad at a major tournament will help him to become even better for the Gunners.
"I enjoyed every minute of it, it was amazing for me," he told the official Arsenal website. "I have come such a long way - from last season's pre-season to going away with England in a massive tournament this year.
"I learnt so much from going away to the Euros and it makes you want to strive for more.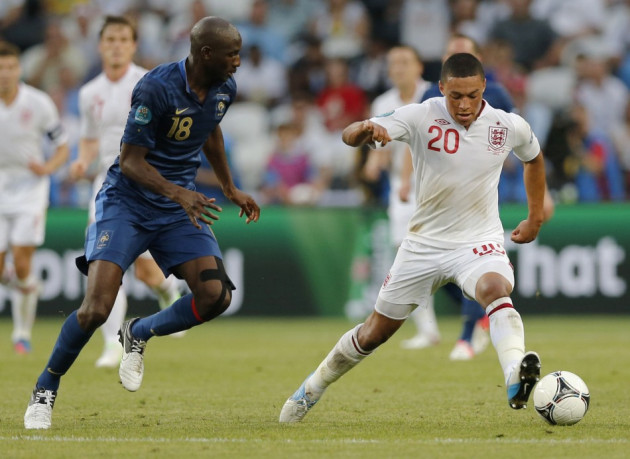 "The next tournament coming up is Brazil in 2014 but first and foremost I need to concentrate on Arsenal. But on the international stage I need to keep impressing the manager."
For Arsenal, the pre-season trip will be a good chance for the new signings to get settled into their positions, and for the squad to create some tactics to make for a better start to this season than the last one.
And Chamberlain admitted that he was particularly eager to get back into training, with the winger so desperate that he asked the club to make an early appearance at the Emirates.
"To get back into training, see the boys and play football again - I just can't wait for it," he explained.
"I spoke to the boss and Colin [Lewin] the physio and they said I am in on Thursday, but I asked if I could come in earlier! I just can't wait to get started again and get cracking with the new season."
Arsenal will look to end their trophyless run this season, but the club will no doubt find life a bit more difficult if Robin van Persie does depart for greener pastures.
Numerous reports are claiming today that he is fielding offers both in England and abroad, as the Gunners decide whether to keep him for another season and let the striker go for free, or recoup as many funds as possible now by selling him.