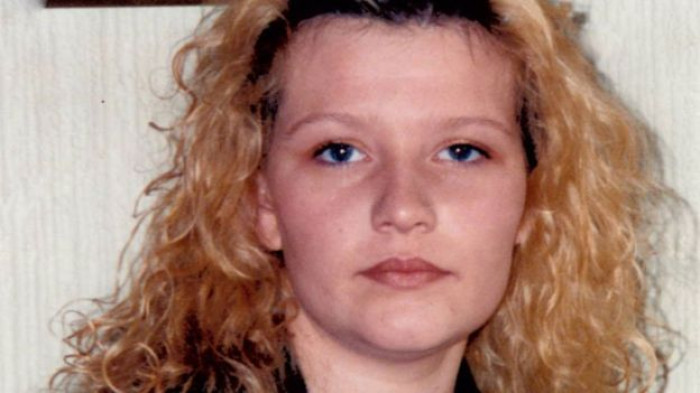 The family of a murdered woman found in the woods in South Lanarkshire in 2005 have appealed for her killer to give themselves up.
The body of Emma Caldwell, 27, was found near Biggar in May 2005. She had turned to heroin following the death of her sister and drifted into prostitution. She was one of eight prostitutes murdered in and around Glasgow over a 14-year-period, sparking fears a serial killer may have been involved.
The original investigation into Emma's murder was bungled when Strathclyde Police switched their focus from a local suspect who was a client of Emma's to four Turkish men, who were charged but cleared due to unsatisfactory evidence. One of the men later sued the police for wrongful arrest, Herald Scotland reported.
In May 2015 the Crown Prosecution Service (CPS) ordered Police Scotland to reopen the investigation. Now a new team of detectives is working on the case scrutinised by experts from the Metropolitan Police.
Detective Chief Superintendent Gareth Blair said: "Our focus is on finding the person responsible for murdering Emma Caldwell."
In a statement addressed directly to Emma's killer, read out by lawyer Aamer Anwar, the family said: "11 years ago when you took Emma's life, you tore apart her family's lives forever. They were unable to bury Emma for some two years, her mother Margaret has never been able to grieve and when William, Emma's father died from cancer in 2011 he made his family promise they would never give up fighting for justice.
"Today Emma's family has one simple request for the killer – end this nightmare by giving yourself up to the authorities. If you fail to do so, then you should know there will never be a time limit on justice for Emma Caldwell. Sadly it is inevitable that other women will have suffered at the hands of this killer and he will have aroused suspicions in his friends and family."
After Emma's mother and uncle met Lord Advocate James Wolfe QC in Edinburgh on Wednesday (1 February), Anwar said they had faith in the new team investigating her death, all of whom have been vetted and none of whom are linked to the original investigation.
"The Caldwell family have been frustrated at the length of time the new investigation has taken, but the Lord Advocate tried to reassure the family that this is a painstaking complex investigation begun from scratch," Anwar was quoted as saying by the Evening Times.