Andrei Lugovoi: Russian politician accused of murdering Alexander Litvinenko with polonium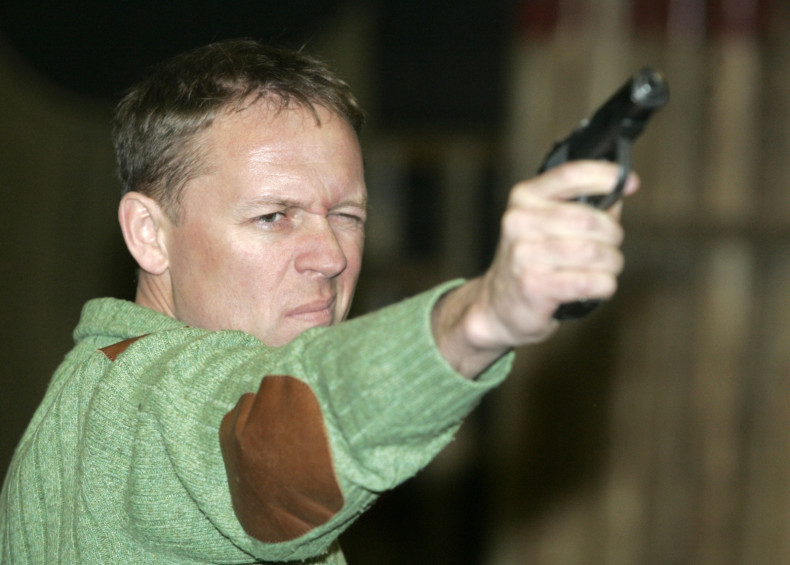 It is just over eight years since former Russian spook Alexander Litvinenko was assassinated by polonium poisoning at a central London hotel.
But only now has a British public inquiry started into the many questions surrounding the murder of Litvinenko, an outspoken critic of the Russian establishment and corruption he alleged to surround Vladimir Putin's presidency. Some accused Litvinenko of being a fantasist and conspiracy theorist.
The inquiry was started after a protracted legal battle by Litvinenko's widow, Marina, who fought official bureaucracy and the realpolitik of UK-Russia diplomacy for it to be set up.
Andrei Lugovoi, 49, is a wealthy Russian politician in Moscow, runs a successful private security firm and is a former KGB agent. He sits in the lower house of the State Duma, Russia's parliament, as a member for the far-right Liberal Democratic Party of Russia (LDRP) after his election in 2007.
He is also the prime suspect in the poisoning of Litvinenko.
In 2007, the Crown Prosecution Service (CPS) said it had enough evidence to charge him with the murder. But when it raised the prospect of extraditing Lugovoi from Russia, the Kremlin said there was no chance because it would be unconstitutional.
Russian law does not allow its citizens to be extradited for trial in a foreign country. Moreover, Russian politicians are given immunity from prosecution.
Litvinenko's widow said her husband, who had been sacked by the Russian secret police after publicly accusing the Russian establishment of entrenched corruption in the late 1990s, was working for MI6 at the time of his death. The Home Office will not confirm or deny this.
London meetings and polonium discoveries
Lugovoi met Litvinenko at the Millennium Hotel in Mayfair on 1 November 2006, along with Dmitry Kovtun, another former KGB man. It is here, in the Pine Bar, that Lugovoi is accused of poisoning Litvinenko's tea with polonium-210.
By 23 November, Litvinenko, who sought political asylum in Britain, was dead. He was in agony in his last days as the poison tore through his system.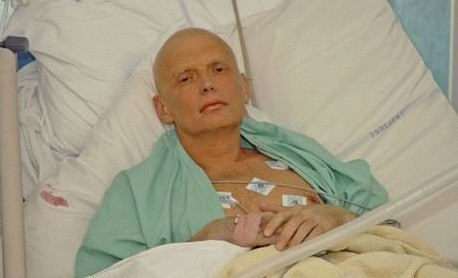 Alexander Litvinenko was poisoned in November 2006.
Traces of polonium were found in rooms at the Parkes Hotel in Knightsbridge, central London, where Lugovoi was known to have visited in October.
Aircraft in flights linked to Lugovoi were also found by British investigators to have been contaminated, as well as the office of Boris Berezovsky, the late Russian oligarch and friend of Litvinenko, who Lugovoi had visited in October.
Traces of polonium were found on another table at the Pine Bar, thought to be linked to an earlier meeting between Lugovoi, Kovtun and Litvinenko in which it is alleged a first poisoning might have been attempted.
Lugovoi is indignant at the accusations and proclaims his innocence. He has pointed the finger of blame at MI6, Berezovsky and the Russian mafia. Before his death in 2013, Berezovsky denied any involvement in the Litvinenko killing, accusing Lugovoi of doing the murder on the orders of Putin.
"I was framed," Lugovoy said in 2007 to the BBC.
"This was a conspiracy to slur Russia and the Kremlin. I had no motive. I am a rich man, I am a successful businessman, I have a family. I would not do it for money or revenge. Whichever way you look at it, there is no motive.
"Can one come to London and cold-bloodedly kill, and still behave calmly as I do – even though it hasn't been at all easy for me for the last year?"
The rise of Lugovoi
Lugovoi was born in Lankaran, Azerbaijan, in 1966 when it was under the Soviet Union. His father was a colonel in the Russian military for 35 years. Aged 20, he followed his father into the military and joined the KGB.
But not as a spy, he has claimed. Instead, he was a young officer training recruits for ceremonial duties as a troop commander with the Kremlin guard regiment.
"I was standing outside, just like your guards at Buckingham Palace," he told the Guardian in a 2008 interview.
"I taught people how to march – one, two, three. And yet people make me out to be some kind of KGB monster. Thank you, British press."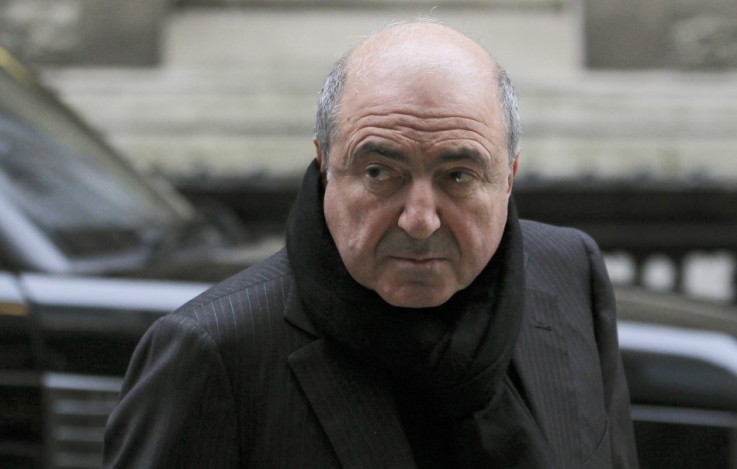 The late Russian oligarch Boris Berezovsky
Reuters
He later became a bodyguard for Boris Yeltsin, the former Russian president, and his prime minister Yegor Gaidar as part of the Federal Protective Service, before setting up his own private security firm in the mid-1990s and making his fortune through his contacts with powerful Russians.
Lugovoi claims the British intelligence services tried to recruit him as an agent to gather information on Putin, his family and powerful inner circle. He declined.
To demonstrate his innocence over the Litvinenko scandal, Lugovoi took a lie detector test for a Russian TV documentary in 2012.
The test, carried out by a British firm and which is not 100% accurate, suggested he was telling the truth and not responsible for killing Litvinenko.
He abruptly ended his collaboration with a UK coroner's inquest into Litvinenko's death in 2013 and accused the British authorities of not treating him fairly.
"I have no hope of achieving justice in Great Britain," Lugovoi said at a press conference in Moscow.
"I have fully lost belief in the possibility of an impartial investigation of this case in England. I'm forced to say that I am leaving the coroner's investigation and will not participate in it."
He reiterated his innocence. He said Litvinenko was not important enough to the Russian authorities to warrant an assassination, despite his critical writings and journalism, including linking Putin to the notorious murder of journalist Anna Politkovskaya.
"Litvinenko wasn't Trotsky," he said, and "not a person of such a scale that the special services chased him around the world with an ice pick in their hands."
In Russia, Lugovoi is "regarded by many as a hero rather than a hired killer" according to Russia Today, one of the Kremlin's propaganda channels.
Lugovoi faces arrest and extradition to the UK if he leaves the safety of Russia and its allies, despite his protestations of innocence. So he will probably stay within the protection of Mother Russia's wing. And it is likely we will never really know who murdered Litvinenko.