Alexander Litvinenko inquiry: Timeline of the poisoning of former Russian spy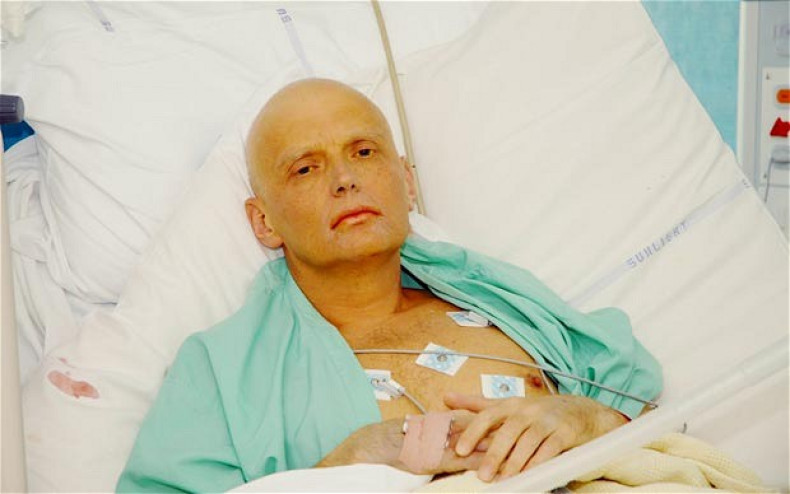 Nearly a decade after Alexander Litvinenko's fatal poisoning sparked one of the UK's most intriguing murder investigations, a report on an independent inquiry into his death is set to be published.
The conclusions of the report, led by Sir Robert Owen, will be released on 21 January and will outline "appropriate recommendations" in response to Litvinenko's death.
The former KGB agent died in November 2006 at the age of 43 after drinking tea laced with deadly polonium-210, a rare radioactive isotope made only at closed nuclear facilities controlled by Russia. The ex-Russian spy fled to the UK where he became a fierce critic of the Kremlin. He was working for the British secret service when he was poisoned, after meeting two Russian contacts, Andrei Lugovoi and Dmitry Kovtun, in the Millennium Hotel in London.
Litvinenko's death sparked debate over who was responsible and led to a political row between Britain and Russia, which resulted in the expulsion of diplomats from both sides. Ahead of the inquiry findings, here are the key events before and after the poisoning.
1 November 2006
Litvinenko meets Lugovoi, deputy of the State Duma, the lower house of the Russian parliament for the political party LDPR, and Kovtun, an ex-KGB agent, at the Pine Bar in London's Millennium Hotel.
He also met Mario Scaramella, an Italian academic, at an Itsu sushi bar in central London, where he is believed to have received documents about the death of Russian journalist Anna Politkovskaya, who was killed at her Moscow apartment in October 2006.
Litvinenko falls ill and is admitted to Barnet General Hospital in north London three days later. He is later moved to University College Hospital as his condition deteriorates and is placed under police guard.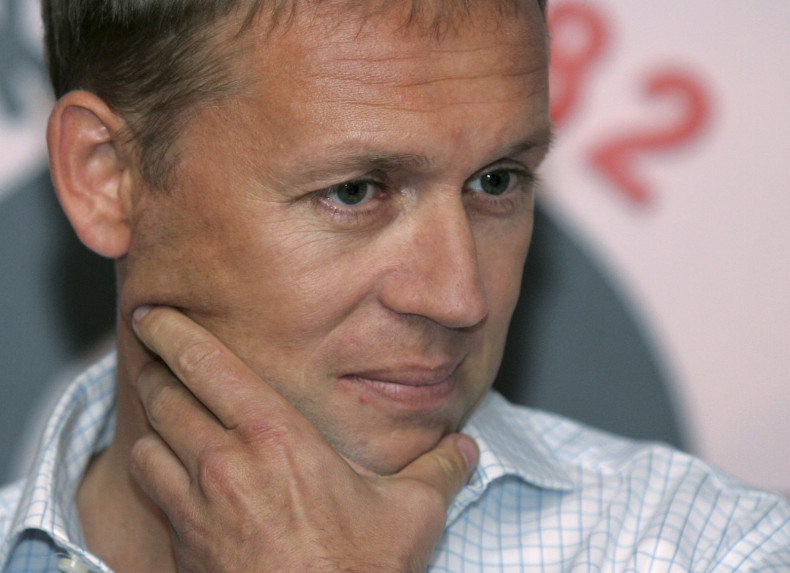 20 November 2006
Pictures are released showing Litvinenko with dramatic hair and weight loss. Scotland Yard's counter-terrorism unit takes over the investigation into his illness. The Kremlin dismisses allegations that the Russian government deliberately poisoned Litvinenko as "nonsense".
23 November 2006
Litvinenko dies in intensive care, one day after suffering a heart attack. Russia's foreign intelligence service denies involvement in his apparent poisoning.
24 November 2006
A friend of Litvinenko, Alex Goldfarb, reads out a statement made by Litvinenko before he passes away, in which he accuses Russian President Vladimir Putin of involvement in his death.
Speaking at a press conference, Putin says Litvinenko's death was a tragedy but there was no proof it was a "violent death".
Reports emerge that Litvinenko was killed with radioactive element polonium-210. Radioactive traces are found at the hotel and sushi bar he has previously visited, as well as at his home in north London. The polonium-210 is believed to have been administered in a cup of green tea drank by Litvinenko.
Polonium poisoning
Polonium-210 is highly radioactive and requires direct contact with human inner tissue to be lethal. The quantities needed to kill are minute and effects of acute poisoning include damage to the liver, as well as sickness and diarrhoea.
A speck of polonium the size of the full point at the end of this sentence contains around 3,400 times the lethal dose for humans.
The chemical element was discovered by Marie Curie in 1898 and is named after the scientist's native country, Poland.
Polonium emits alpha particles not gamma energy, so would not be picked up at an airport scanner.
30 November 2006
An inquest into the Litvinenko's death is opened and adjourned at a London court.
A day later, Scaramella, who met Litvinenko at the sushi bar, tests positive for a significant amount of polonium-210 – but he has not experienced symptoms of poisoning.
Marina Litvinenko, the wife of the former KGB agent, also tests positive for the substance but she is not believed to be in danger.
5 December 2006
Russia's prosecutor general, Yuri Chaika, says he will not extradite suspects in the poisoning of Litvinenko to the UK. He says a trial of a Russian citizen must take place in Russia.
Prosecutors in Russia say they intend to question former KGB bodyguard Lugovoi. British police state later say they are treating the death of Litvinenko as murder.
9 December 2006
German police say they have found evidence of radiation in Hamburg properties allegedly used by Kovtun. Traces of radiation were reported found in the flat of his ex-wife and at her mother's home outside the city. No radiation had been found in Kovtun's own flat, which is in the same apartment block.
In an interview with the Mail on Sunday, Marina Litvinenko says she believes Russian authorities may have been involved with her husband's murder but says Putin was not involved.
16 December 2006
Yuri Shvets, a former major in the KGB during 1980 to 1990, claims Litvinenko was murdered because he had information on a high-ranking Kremlin figure.
In an interview with the BBC, Shvets said he and Litvinenko had compiled a report investigating the activities of senior Kremlin officials on behalf of a British company looking to invest millions of dollars in a project in Russia.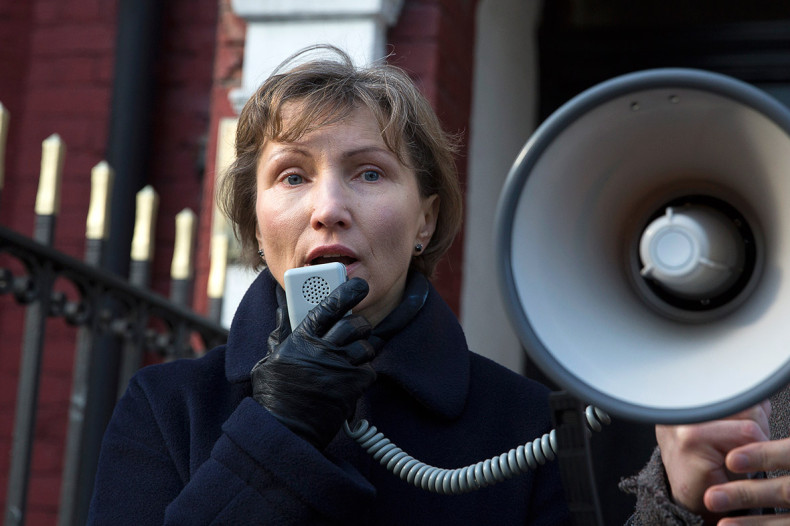 22 January 2007
It emerges that there may have been several previous attempts to kill Litvinenko before he was poisoned in November 2006.
According to a BBC Panorama report, an attempt may have taken place at the same sushi restaurant, when he met Lugovoi and Kovtun on 16 October.
30 January 2007
Lugovoi and Kovtun deny being suspects in the case when questioned by British police over the poisoning of Litvinenko.
6 February 2007
Boris Berezovsky, a Russian business oligarch, government official and close friend of Litvinenko tells BBC Newsnight that Litvinenko told him: "I think Lugovoi is involved in my poison."
8 February 2007
The Health Protection Agency says 15 people could face health risks as a result of polonium-210 effects.
31 May 2007
British prosecutors want Lugovoi to face trial in the UK. He denies involvement.
Speaking at a news conference in Moscow, Lugovoi says Litvinenko was not his enemy and claims Litvinenko was a British spy. He says MI6 tried to recruit him to provide "compromising information" on Putin.
5 July 2007
Russia officially refuses a British extradition request for Lugovoi.
16 July 2007
The government announces it will expel four diplomats from the Russian embassy in London, after Moscow refused to extradite Lugovoi.
Foreign secretary David Miliband says co-operation with Russia on various issues is under review. He tells MPs Russia was an important ally and the situation was one Britain had "not sought and does not welcome" but adds it was necessary to send a "clear and proportionate signal" to Russia about the seriousness with which Britain regarded the matter.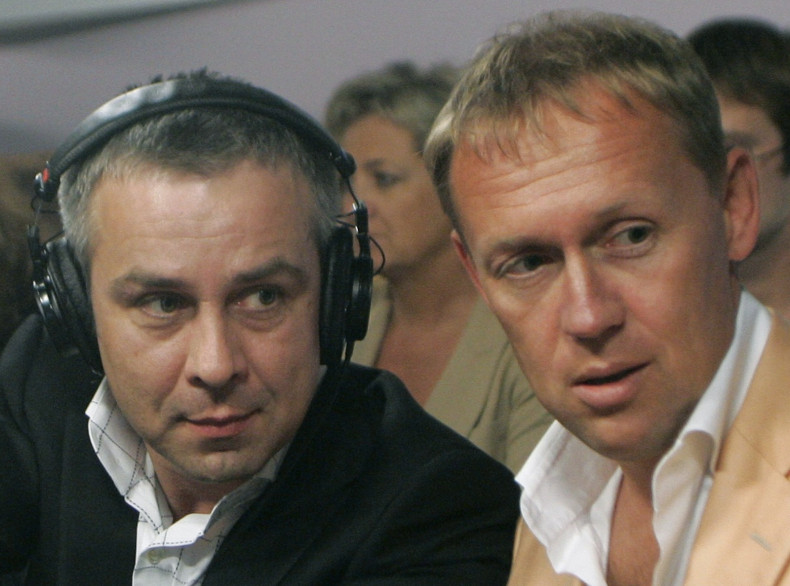 19 July 2007
Russia states it will expel four British embassy staff and announces it will review visa applications for UK officials. Mikhail Kamynin, a foreign ministry spokesperson, says co-operation in counter-terrorism will no longer be possible.
16 December 2008
During an interview with Spanish newspaper El País, Lugovoi is asked if Litvinenko could have been killed in the interests of the Russian state. He replies that he would order the assassination of anyone for that purpose, making reference to KGB defector Oleg Gordievsky.
June 2013
An inquest into Litvinenko's death is delayed as the coroner decides a public inquiry would be preferable as it would be able to hear some evidence in secret. British government ministers rule out a public inquiry into his death, stating an inquest would be an effective investigation.
January 2014
Marina Litvinenko takes up a case in the High Court to force the UK government to hold a public inquiry into her husband's death. In February, the High Court says the Home Office was wrong to exclude a public inquiry before the outcome of an inquest.
22 July 2014
Home Secretary Theresa May announces a public inquiry into Litvinenko's death.
27 January 2015
On the first day of the inquiry, it is revealed Litvinenko may have been killed on the third attempt on his life. Judge expects to conclude open hearings by early April.
19 January 2016
British Foreign Office diplomats urge Prime Minister David Cameron not to launch a substantial new round of economic sanctions against Russia this week, if the independent inquiry into Litvinenko's murder finds the Russian state responsible for his death.
21 January 2016
The independent inquiry into Litvinenko's death will be published. The UK government assumption is that Sir Robert Owen, the inquiry chairman and retired high court judge, will at the least find Kovtun and Lugovoi responsible for the murder of Litvinenko.