The week, one shortened by the Easter bank holiday, opened with news of two British heavyweights, one political and the other literal.
On 7 April, with the UK election campaign in full swing, former Labour Prime Minister Tony Blair entered the fray with the public - and very well publicised - backing of Ed Miliband by issuing a warning over the prospect of a European Union referendum as promised by the Conservatives under David Cameron.
It would be "chaos" Blair said, adding that allowing the public to vote on whether Britain should remain in the EU will cause the "most intense period of instability" in the country since the Second World War.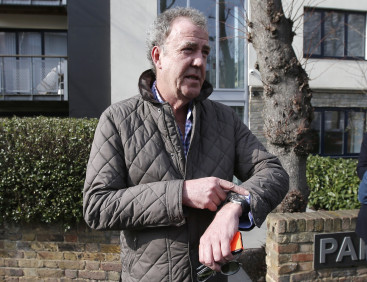 Meanwhile, former Top Gear presenter Jeremy Clarkson found out he would face no further action from North Yorkshire Police over the "fracas" that cost him his BBC job.
Elsewhere in London, it emerged a Syrian preacher from west London has been found shot dead in a car in Wembley. Abdul Hadi Arwani, a preacher at the An-Noor Mosque in Acton, was found sitting in a dark-coloured Volkswagen Passat with a gunshot wound to his chest.
The day's business agenda was dominated by news that Royal Dutch Shell agreed to acquire British oil and gas producer BG Group Plc in one of the biggest energy sector deals in recent memory.
BG Group, which had been struggling as a result of falling oil prices, said the companies' boards have reached an agreement on the terms of the cash and share offer made by Shell, valuing BG at about £47bn (€64bn, $70bn).
In big, nay very big, science news the iconic dinosaur Brontosaurus was set to be reinstated as its own unique genus after more than 100 years of being misclassified as Apatosaurus.
Brontosaurus – or thunder lizard – has been considered to be from the genus Apatosaurus since 1903, with scientists deciding at the time that the difference between the two were so minor it was better to class both in the same genus.
And for readers with longer memories, a chance to refresh fading memories of Soho with a collection of old photos of the vibrant heart of London's West End over the years.
In the world of sport, Gary Neville made no friends, if he ever had any, among the blue half of Manchester when he suggested City had a "mentality problem". The former United defender and Sky pundit was reacting to Manchester City's 2-1 defeat at Crystal Palace the previous night.
On 8 April, we awoke to news that Labour would scrap the controversial non-domicile tax status that allows wealthy individuals to reduce the amount of tax paid on income earned outside the UK, if Ed Miliband is elected.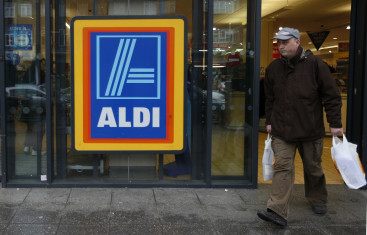 The value of the proposed change remains unclear but IBTimes UK's Sean Martin explains the ins and outs of the seemingly exalted status.
In the US, notorious Boston bomber Dzhokhar Tsarnaev was found guilty of using a weapon of mass-destruction during the 2013 marathon. Three people were killed and 264 injured on 15 April 2013, when the 21-year-old and his older brother, Tamerlan Tsarnaev, carried out the attacks using two home-made shrapnel-packed pressure cooker bombs near the finishing line of the race.
Staying in the US, South Carolina policing was under scrutiny following the publication of a graphic video showing white police officer Michael Slager shooting in the back and killing an apparently unarmed black man in North Charleston.
Slager, 33, was arrested and charged with murder after the footage, taken by a bystander, showed him firing eight times as the man, 50-year-old Walter Scott, fled.
And following an agreement of sorts to limit Iran's nuclear ambitions, it may be time for some adventurous travellers to start thinking about visiting the country, but IBTimes UK's Umberto Bacchi reports that Brits and Americans still have to face a series of bureaucratic hurdles bequeathed by years of national distrust.
Elsewhere
Discount grocery chain Aldi overtook Waitrose to become the UK's sixth-biggest supermarket by market share.
Anonymous exposed US and UK companies hosting pro-Isis websites.
Alexander Litvinenko poisoning suspect claimed the Russian spy accidentally killed himself.
Kim Kardashian, meanwhile, announced plans to pay tribute to her ancestry as she, her husband Kanye West and their little girl North travelled to Armenia. The trio wanted to take part in marking the 100th anniversary of the mass slaughter of Armenians in Ottoman, Turkey.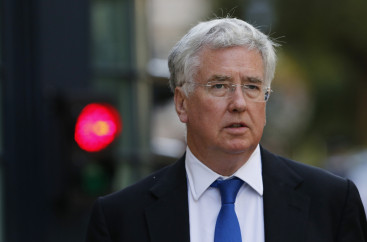 And finally, the original manuscript of lyrics from singer Don McLean's iconic 1971 song American Pie were sold at auction for $1.2m (£805,000). The 69-year-old put the 18-page manuscript up for bidding on 7 April at Christie's in New York. What they actually mean remains cloudy. Or at least up for debate.
As 9 April dawned, electioneering took over centre stage again as the Tories came out firing with a claim that Miliband will "stab the UK in the back" to become prime minister by abandoning Britain's nuclear weapons in order to form a partnership with the SNP.
Defence Secretary Michael Fallon launched the personal attack on the Labour leader ahead of promising the Conservatives will build four Successor Ballistic Missile Submarines as part Britain's Trident programme.
Meanwhile, Ukip set out to lure female voters with a plan to scrap the "Tampon tax".
Away from electioneering, reports surfaced that there could be up to 100 billion barrels of oil in the south of England, according to exploration firm UK Oil and Gas Investments (UKOG). The company drilled a well close to Gatwick Airport in 2014 and said the discovery was one of the most significant in the past 30 years and was a "world class potential resource".
In world news, Iranian President Hassan Rouhani said Iran will only sign a final nuclear agreement with the P5+1 world leaders if all economic sanctions imposed over its atomic programme are lifted the same day.
And more
Co-operative Group returned to profit, Chelsea manager Jose Mourinho opened up on his relationship with Sir Alex Ferguson, Kurt Cobain's daughter Frances said she did not really like Nirvana "that much", One Direction star Niall Horan was mocked by Piers Morgan after falling over at a Masters warm-up, the UAE Space Agency and France's CNES announced a strategic partnership and Swedish pygmy monkeys became the latest victims of a diplomatic spat with Saudi Arabia.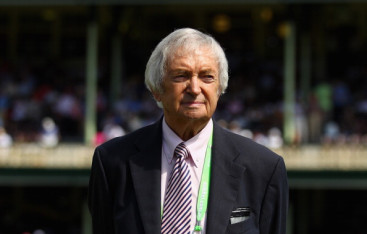 Things started on a maudlin note on 10 April with the passing of former Australia captain and legendary commentator Richie Benaud at the age of 84.
IBTimes UK commissioning editor Gareth Platt paid tribute to the great man by bidding farewell to the voice of endless summer as tributes poured in from around the globe and the game's fans recounted some of his most memorable quotes.
The latest from the campaign trail featured David Cameron pledging to freeze regulated train fares for five years if the Conservatives are voted into power.
For its part, Labour unveiled an £800m plan to protect 10,000 police jobs.
In the Middle East, a group of Syrian female jihadists apparently established a training camp in the world's oldest Byzantine church near Aleppo (Darat Izza) "to empower women to be the same as men" in the fight against embattled president Bashar al-Assad, according to a video that emerged online.
Also
Don't miss
Saudi Arabia's Shia and Riyadh's other war - 'The language of hatred is getting worse' - By Orlando Crowcroft
Can Nigeria's new president Muhammadu Buhari crack down on country's crooked pastors? - By Elsa Buchanan
Iraq: Yazidi girls 'raped in public' and sold to Isis fighters before release - By Gianluca Mezzofiore
Why are so many young British Muslims joining Islamic State in Iraq and Syria? - By Orlando Crowcroft
Boston Marathon bombing: Will Massachusetts jury sentence Dzhokhar Tsarnaev to death? - By Umberto Bacchi
The week's most read stories
And that was the week that was.