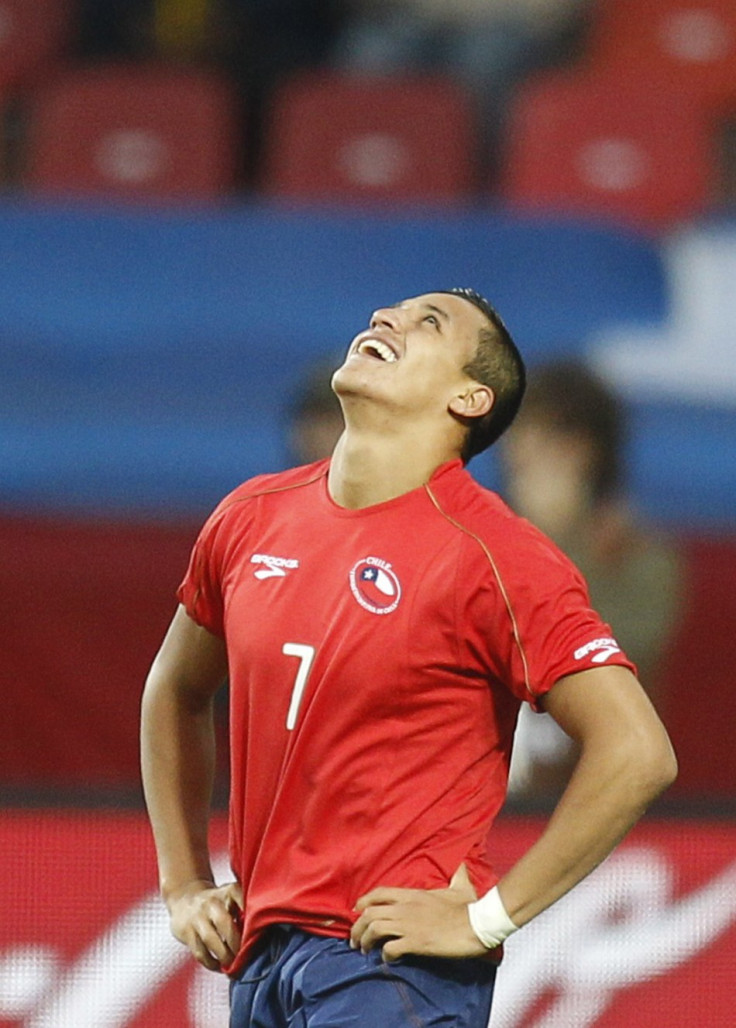 Manchester United are set to steal Chilean winger Alex Sanchez from under the noses of rivals Manchester City according to the Daily Mirror. The newspaper claims that Manchester United are now ready to meet Udine's £27m asking price for the winger.
Manchester City are rumoured to be stalling on paying anything over £25m for the player and Udinese are not willing to negotiate with a club where money is no object. Manchester United have been keen on the winger and are set to take full advantage of the break down on negotiations and steal; Sanchez from under the noses of Manchester City.
It seems as though Sanchez will end up in Manchester this summer after the announcement t that Barcelona are have highlighted Cesc Fabregas as their only target for the summer. The two clubs are now set to battle it out for the winger but City are mindful that they will not be held to ransom over a deal. The paper continues: : 'Increasingly aware of the implications of Uefa's financial fair-play rule, City are determined not to follow the route of previous summers when they have knowingly offered inflated sums to beat off rival bidders. Udinese want in excess of £30m and, while a compromise may be reached, it has been made clear to the Italians they are not negotiating with a club for whom money is no object
If Manchester United could negotiate a deal under the noses of City it would be a real coup for the Premier League champions. It was thought that the spending power of Manchester City would make life extremely difficult for Manchester United but if the club can outspend their local rivals on a player who is at the top of both clubs priority list it will represent a strong message to Manchester City, the fans and the rest of the Premier League.