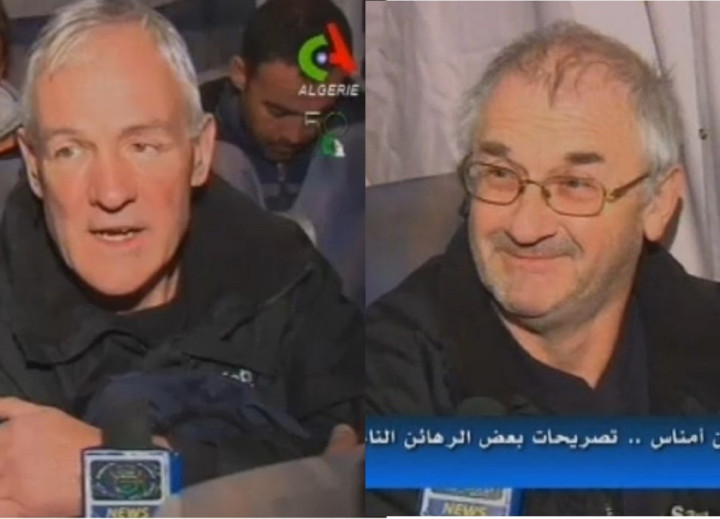 A British man who was freed after he was held hostage in the In Amenas gas complex by Islamist militant terrorists has appeared on Algerian TV seemingly unperturbed by his ordeal and claiming that he "enjoyed" the episode.
The unnamed man, who is in his 50s, was one of a reported 100 hostages who have been released out of a total of 132 captives, according to Algeria's state news service APS.
In the broadcast, he thanked the Algerian army for the rescue mission. "They did a fantastic job. I was very impressed with the Algerian army," he said.
"It was a very exciting episode. I feel sorry for anybody who has been hurt but, other than that, I enjoyed it."
Another man, who had an accent from the Northeast of England, said that the troops "did a fantastic job".
"They kept us all nice and safe and fought off the bad guys," he said. "I never felt in any danger, to be honest."
Up to 12 Britons are still unaccounted for and the Algerian army has started a second operation to rescue the hostages still held by the al-Qaida-affiliated Masked Brigade group of Mokhtar Belmokhtar.
Reuters and AFP cited local sources saying that 60 foreign hostages were still unaccounted for. The Masked Brigade said that they would trade American hostages for two jihadi fighters jailed in the US - Aafia Siddiqui, of Pakistan, and 1993 World Trade Centre bomber Omar Abdel-Rahman, an Egyptian also known as the "blind sheikh".
Sources close to Belmokhtar had proposed that France and Algeria negotiate "an end to the war being waged by France in Azawad [the Tuareg region of northern Mali]", according to the Mauritanian ANI news agency.