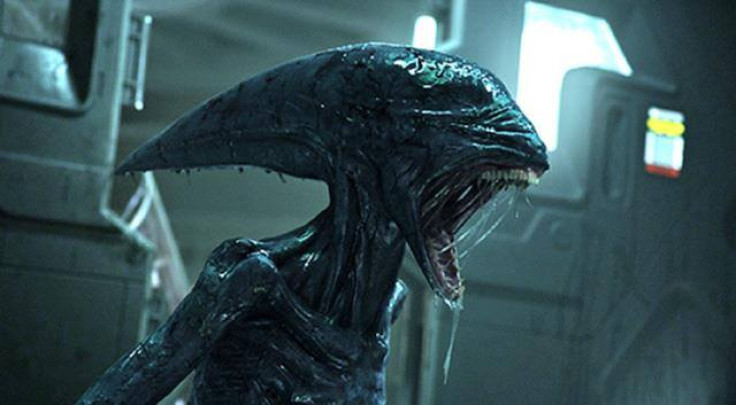 Michael Fassbender-starring Alien: Covenant movie dropped a spine-chilling trailer on Christmas Day, teasing gruesome adventures that lie ahead for the crew of a colony spacecraft. After the terrifying first look, 20th Century Fox has unveiled three more pictures and judging by these, it looks like the crewmates are headed for a dark fate.
The new photos released in the form of screenshots teased the doomed fate of the crewmates and a painful spine-breaking moment.
Click here to see the new Alien: Covenant photos released by 20th Century Fox.
In the trailer, a scene revealed a painful moment, where a crewmate shrieks out as a mysterious creature bursts out of his back. Teasing this particular scene further, one of the pictures showed Carmen Ejogo's character as she encounters the horrifying scene unfold before her eyes.
Katherine Waterston, who plays the film's protagonist Daniels, takes centre stage in another picture, this time in a classic Alien garb. Her frightened expression reveals a lot about her situation as she faces unknown circumstances and threats with another of her crewmates.
The final screenshot is that of director Ridley Scott on set with cast member Jussie Smollett, working out a scene together.
With Alien: Covenant, Scott returns to the beloved Alien franchise, which he has previously helmed in 1979 (original Alien movie) and later in 2012 for Prometheus. Apart from promising a horror thriller, the new movie also serves as the sequel to Prometheus but is set before the original Alien film. However, narrative elements remain similar as Scott's previous two installments.
Billy Crudup, Danny McBride, Noomi Rapace, Guy Pearce and Waterston star in Alien: Covenant. When their journey takes them to an "uncharted paradise", they realise that it is "actually a dark, dangerous world — whose sole inhabitant is the "synthetic David".
Fassbender, who reprises his role as the android and "survivor of the doomed Prometheus expedition", teased that the movie has an "imminent disaster feel" about it. "It's much scarier than Prometheus but it's got the same sort of scope of Prometheus," the actor explained.
Alien: Covenant hits theatres on 19 May, 2017.