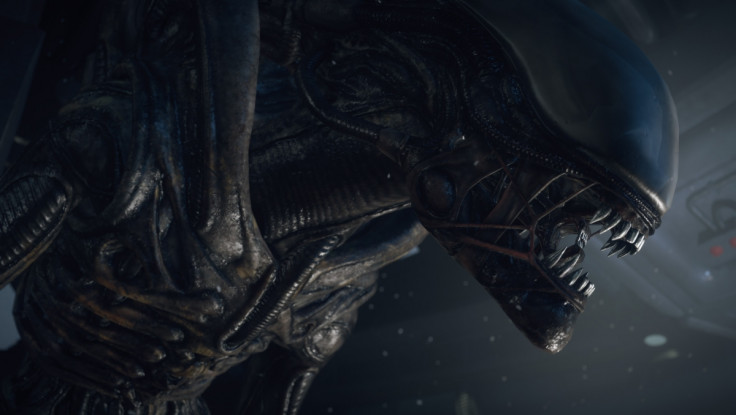 Ridley Scott's eagerly-anticipated Prometheus sequel-turned Alien prequel, Alien: Covenant, has officially finished filming. Twitter account Alien Anthology shared the news on the social media platform, alongside a black-and-white photograph of the Oscar-nominated film-maker and lead actress Katherine Waterston on set.
Earlier this week, second movie in the original series, Aliens, celebrated its 30th birthday (having been released in the US on 18 July 1986) while 5 July saw the anniversary of Scott beginning production on the film that started it all, Alien, way back in 1978. So it makes sense that Alien: Covenant mark its own special day by wrapping in the same month, too.
While it's far from being confirmed, the new image can't help but fuel speculation that Waterston's character Daniels will be linked to Sigourney Weaver's Ellen Ripley in some way. Back in June, The Playlist reported that the former would be portraying Ripley's mother in the upcoming sequel, which wouldn't be too far-fetched given the pair's similarities in hairstyle and clothing here. But then again, that could just be the "astronaut" look that Scott likes to present.
Alien: Covenant is set to see Michael Fassbender reprise his role as by-the-book but morally questionable android David, who, along with Noomi Rapace's Dr Elizabeth Shaw, was the only survivor of the doomed Prometheus in the 2012 film of the same name. Now it has finally been confirmed that Rapace will appear in the movie – despite Scott telling several media outlets previously that she would not – the aforementioned trio will be being joined on screen by Angry Birds Movie's Danny McBride, Selma's Carmen Ejogo, The Hateful Eight's Demián Bichir, Empire's Jussie Smollett and Spotlight's Billy Crudup.
The film is slated to be released in both UK and US cinemas on 4 August 2017. This might seem like a long way off considering they've already finished principle photography but let's face it, the amount of computer-generated effects the final product will feature are likely to take an awfully long time themselves.
For more entertainment news follow A-List on Twitter @Alistinsider