You'd never guess that in multiple interviews back in 2012, director Ridley Scott vowed that his latest movie at the time, Prometheus, "was not a prequel to Alien", as it seems the film-maker is now more keen than ever to link the two together.
In a recent interview with The Wrap, the 78-year-old revealed that he's planning on bringing back all the iconic aliens we saw in the previous movies in upcoming prequel sequel, Alien: Covenant.
"We'll have them all. Egg, face-hugger, chest-burster, then the big boy," he told the publication. And by "big boy," we can only assume that Scott means the most recognisable xenomorph that Sigourney Weaver's Ripley went up against in the first Alien movie in 1979, and which we caught a glimpse at at the end of Prometheus in a seemingly more infant stage.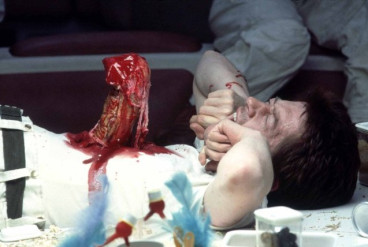 We saw every kind of creature apart from the chest-burster in the 2012 movie, which this film will directly follow-on from. So it will be a treat for fans of the franchise who were exploding more classic gore, but let's hope that their inclusion makes sense and doesn't come across too gimmicky or rushed.
Unlike Prometheus, which didn't offer up any answers as to what the aliens really were or how they came to be, Alien: Covenant will touch upon said points claims Scott, and finally address their origins across the planned trilogy.
"[In the film] they're going to go to the planet where the engineers came from and come across the evolving creature that they had made. Why did they make it? Why would they make such a terrifying beast?" Scott continued. "It felt bio-mechanoid, it felt like a weapon. And so the movie will explain that, and reintroduce the alien back into it."
The official IMDb synopsis is currently as follows: "Bound for a remote planet on the far side of the galaxy, the crew of the colony ship Covenant discovers what they think is an uncharted paradise, but is actually a dark, dangerous world -- whose sole inhabitant is the "synthetic" David (Michael Fassbender), survivor of the doomed Prometheus expedition."
Alien: Covenant will see stars of the first instalment, Noomi Rapace and Michael Fassbender, return to their roles as Dr Elizabeth Shaw and android David respectively, with the former playing a much smaller role this time round, according to Scott.It has been widely rumoured that they will be joined on screen by Mission: Impossible – Rogue Nation's Rebecca Ferguson.
Academy award-winning screenwriter John Logan (Spectre) has been brought aboard to write the script, with Scott acting as producer alongside Alien franchise veterans Walter Hill and David Giler. The film will open in US cinemas on 6 October 2017.
For more entertainment news follow A-List on Twitter @Alistinsider