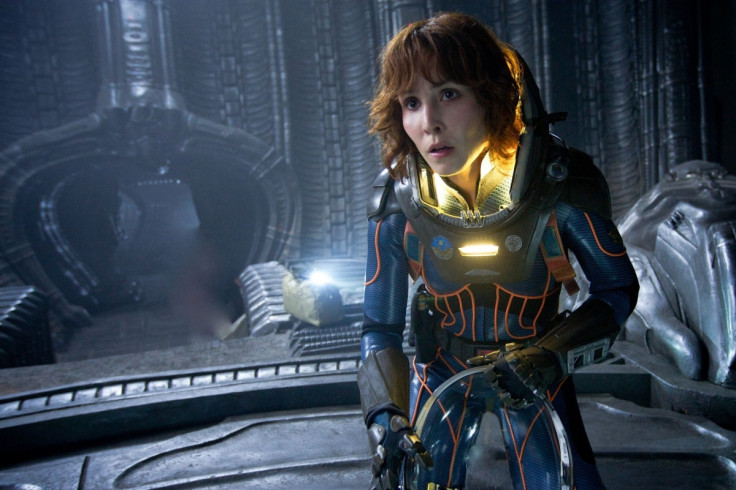 Noomi Rapace may be a part of Ridley Scott's sequel to 2012's Prometheus after all. Deadline reported that the actress was spotted on the sets of the follow-up film Alien: Covenant that is being shot in Australia.
Rapace's character Dr Elizabeth Shaw was the only one to survive Prometheus, along with Michael Fassbender's AI character David's head. So it was expected that she would continue the story in the next film.
However, in February, Scott told a Daily Mail journalist that the actress would not be part of the new film. Even the casting announcements for the film mentioned Fassbender but not her, which led many to believe that she would be replaced. Katherine Waterston, Billy Crudup, Danny McBride and Demian Bichir were announced as having signed up for the project.
Rumours regarding The Girl With The Dragon Tattoo actress have yet to be confirmed but fans will be happy to learn that there is a chance the film will have a more substantial connection to its predecessor. On the other hand, the official synopsis mentions, "sole inhabitant is the 'synthetic' David, survivor of the doomed Prometheus expedition", which leads us to wonder in what capacity Dr Shaw will be making her return.
Movie Pilot also reported that Fassbender would be playing two roles in the film and 20th Century Fox gave a tiny glimpse at what his alternate character could look like. The photo shows the actor in the background sporting brunette hair while the character David had blonde locks.
Alien: Covenant is set to release in theatres on 4 August, 2017.