Spotlight review: Tom McCarthy's focused and unpretentious thriller will leave you with goosebumps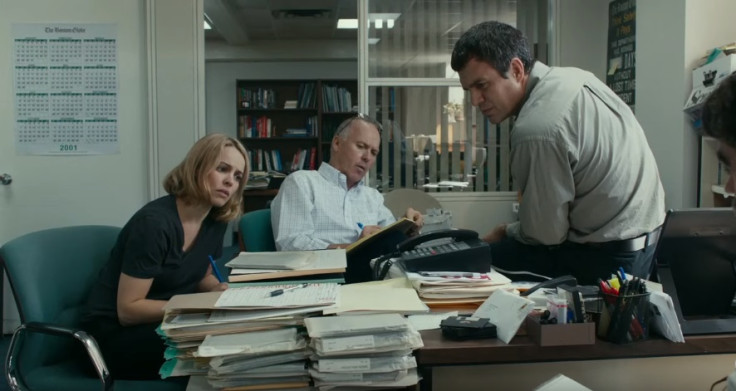 Director Tom McCarthy teams up with an unstoppable cast to tell the real-life story of a group of journalists and their Pulitzer Prize-winning investigation for The Boston Globe that uncovered the truth about a number of child sex abuse cases that went on within the Catholic Church.
In the early 2000s, technology progressions and over-saturation in the news outlet industry is taking its toll on Massachusett's The Boston Globe. Cuts are a constant threat and the publication's Spotlight team – who focus on lengthy and high-cost exposé pieces – are particularly worried about their value in the workplace.
Whilst looking for their next project, new Floridian editor Marty Baron (Liev Schreiber) quickly bestows a mission onto Spotlight; to investigate claims that the Catholic hierarchy is aware that priests were abusing children in the area over the last few decades and have covered it up, allowing them to continue the harrowing crimes. Given how prominent the presence of the Church is in Boston and how most of the city's residents are Catholic, the team are both wary of taking on the case despite their enthusiasm for such an eye-opening story and are unsure that there is even any truth in their new editor's beliefs. However with Baron's persistence, they start up their clunky desktop computers and start digging.
Slowly, their leg-work starts to pay off and the foursome discover through interviews with willing victims, coming up against hostile and secretive attorneys and even learning (from Stanley Tucci's victims' lawyer, Mitchell Garabedian) that legal documents exhibit concrete evidence against Cardinal Law – the Archbishop of Boston – have been actively hidden from public record by the Church itself, that something menacing really is going on. The Church's power is revealed as smoke, mirrors and an unwarranted sense of submission as the film progresses, with their journalism proving not only its worth but the unimaginable scope of the scandal.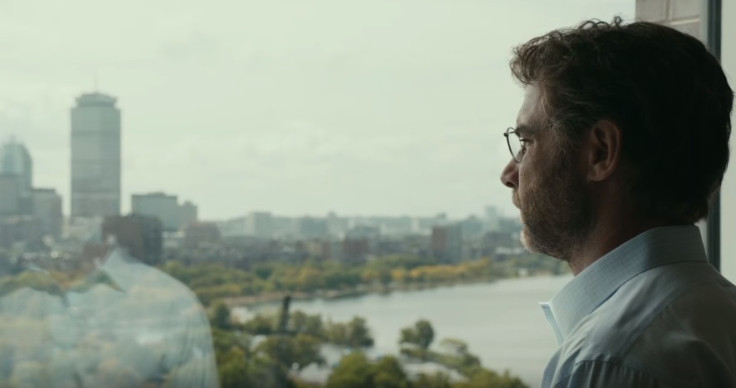 Whilst the basis of the story was already there for the taking with the film being based on true events, McCarthy and co-writer's Josh Singer ability to craft a screenplay that cuts out all the waffle is remarkable. Not only did they condense the movie down to just functional dialogue that pushes on the plot but they curbed the urge to decorate the film with gimmicks. There are no high-speed car chases here, no shoot-outs, not really even any revelatory moments of certain information being brought to light during the investigation, but as each scene plays out the film gains steady momentum, never losing sight of what the final conclusion will, or more importantly, has to be. Neither are you allowed to forget the stakes as several characters mention the dominance the Church has in the area and how they would crush them if they write anything that they cannot prove absolutely.
Whilst the film concentrates heavily on its dialogue, there's eeriness in its silent scenes too, as they mimic the situation. Neither those involved in the Church, the lawyers who protected those accused or the victims were speaking about what's been going on before Spotlight got themselves involved. The fear lies in what hasn't been said, not what has. Masanobu Takayanagi's cinematography often captures scenes over shoulders of shut doors, enclosed spaces and cramped libraries. The story is in there, but its not going to be easy to coax it out of the mess.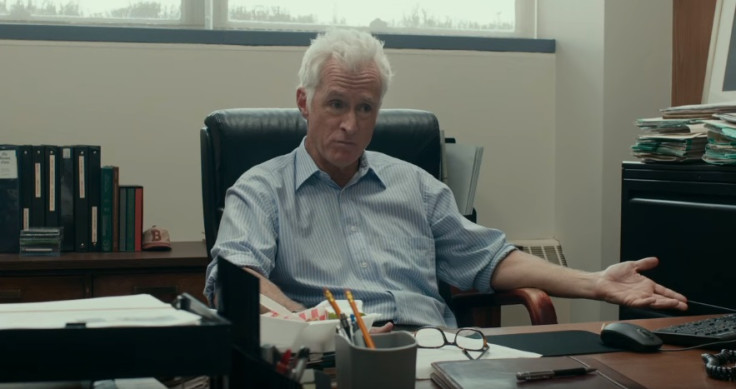 Ensemble cast is a phrase often thrown around too easily when more than one big name is featured on the roster. Spotlight, on the other hand, is the definition of ensemble and McCarthy showcases in which ways each character excels without having to spell it out simply to the viewer. Keaton's Robby acts as expert small-talker, golfing, attending charity dinners and generally liaising with bigwigs as he smoothly juices them for info.
Ruffalo's Rezendes is a lot more aggressive in his quest for knowledge, hounding characters with phonecalls and meetings to try and get to the bottom of things. McAdam's Pfeiffer is a lot softer in her approach, appealing to questionees on an emotional level first. In one stand-out sequence, McCarthy flits between one of her interviews with a 'survivor' of sexual abuse with Rezendes, delicately paralleling not only their differences in extracting information but also the similarity of the effects the harrowing events had upon the now-adults they're questioning.
It's certainly a thriller though, but there is no hurried rush towards the finish line. You can sense the tentativeness of the journalists as they get closer to the answers that you know they don't really want to find. They're desperate for the truth, there's no doubt, and their search for it is thorough and relentless but from the beginning you can feel that they're aware of the inevitable outcome and it upsets them just as much as it disturbs the audience too.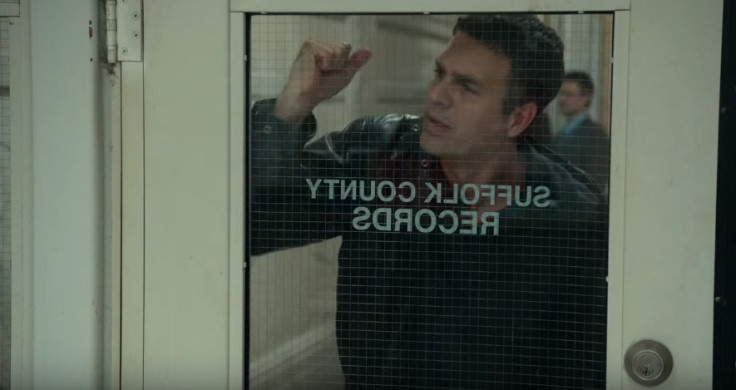 We're given glimpses into each character's personal lives but never so much that it distracts from what you really need to focus on. We see McAdams' character attend Church sermons with her grandmother before the truth escalates, Brian d'Arcy's James Carroll writes a note to his children on the fridge to stay away from a certain house on his street, and we're treated to a show-stealing outburst by Ruffalo which is followed by an emotional admittance that he is personally hurt by the conspiracy, because he'd hoped that one day he could return to the comfort of faith when his busy life allowed it. But then again, all these nods ominously reference the Church. It's always there, watching, and McCarthy won't let you forget.
Whilst the film does triumph the Spotlight team for exposing the story, they're not painted as all-American heroes either, however we won't give too much away there. But after all, it took an outsider to point them in the direction of a story that was going on right under their noses the whole time.
Completely unflashy and understated, Spotlight isn't particularly cinematic or sensationalised. These journalists of the Spotlight team don't carry out their labouring research in a swanky office (they reside in an unglamourous basement instead), nor do they swan around in tailored suits or high-heels. It's a brilliant decision as its aim is so obviously not to just impress the viewers visually. In 2001, The Boston Globe Spotlight team told this story in the right way, now in 2016, McCarthy has done the exact same thing.
© Copyright IBTimes 2023. All rights reserved.