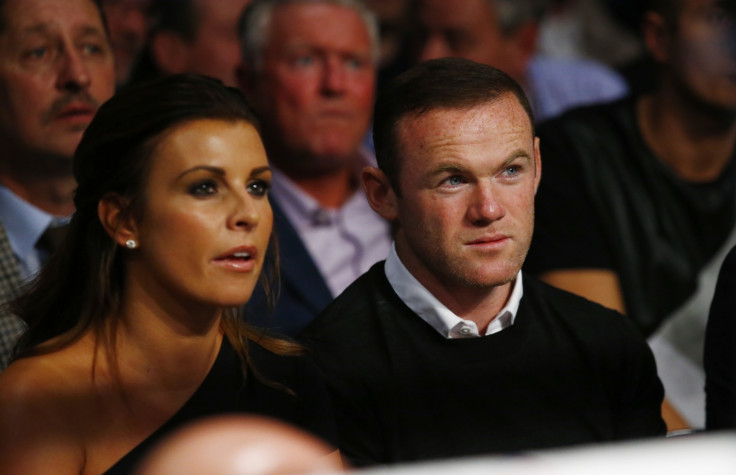 Coleen Rooney has been focusing on rebuilding her marriage to Everton striker Wayne ever since he was found guilty of drink-driving in party girl Laura Simpson's car back in September.
The 31-year-old pregnant WAG was pictured looking happier on a family outing to Lapland UK alongside her three sons and beloved parents Colette and Tony McLoughlin in Ascot last week, in new pictures obtained by MailOnline.
Coleen, who recently opened up to Facebook fans about her rocky marriage, was seen wearing her engagement and wedding rings on the outing – which are valued at approximately £500,000 (€566,000) – after months of forgoing the jewellery.
The former television personality was seen wearing a black fur-trimmed puffer jacket with a grey beanie as she set off for a day of fun with children Kai, eight, Klay, four, and Kit, one, who were all wrapped up for their festive outing.
Coleen's more upbeat vibe and wedding rings prove that she and Wayne are slowly getting back on track following a tumultuous few months.
It follows the WAG's extremely candid Facebook post where she addressed going ring-free.
She said: "It didn't feel right wearing my ring, I see it as a sign of commitment and I was unsure what was happening. I don't always wear my ring day to day, especially when I go the gym which is where I get stalked by paps each morning. So, if I don't always have it on, maybe it's just because am going the gym or haven't put it on before the school run!!"
Wayne, 32, has been in the doghouse with Coleen after he was arrested for drink-driving in office worker Simpson's car after a night out in Cheshire. He was subsequently banned from driving for two years after he pleaded guilty to a charge of drink-driving. He was also given 100 hours of unpaid work as part of a 12-month community order.
Coleen's anger towards her husband, who began dating as a 16-year-old, is evident in the post.
She also wrote: "I'm not going to list his good qualities as a person as I don't think he deserves it at this time but one thing is that he is a brilliant dad. He's made silly and selfish mistakes, some he's learnt from, some obviously not. However maybe that will change?"
Coleen's latest outing comes as Simpson is allegedly asking for £75,000 to appear on Celebrity Big Brother in January 2018 to spill the beans about her night out with the footballer.