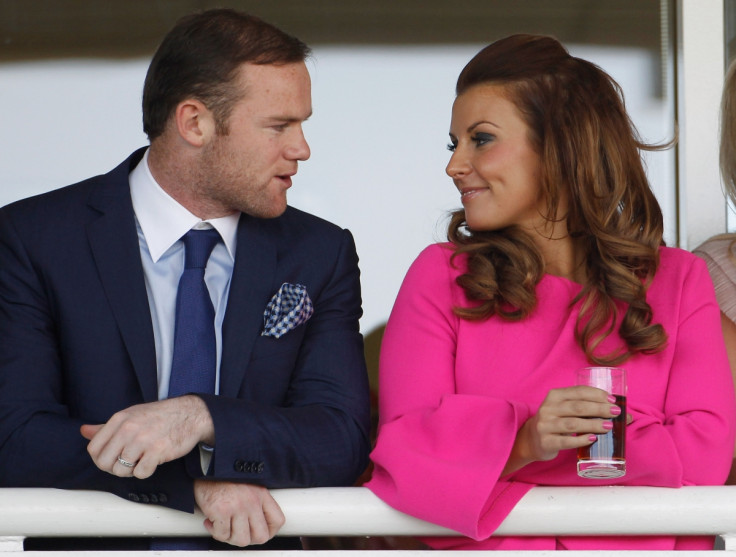 Coleen and Wayne Rooney are set to move into a new £20m country mansion as the couple reconcile after a rough patch in their marriage.
New aerial pictures of the massive 40-acre site have revealed that construction is already underway in Cheshire and construction is on schedule for the home to be ready by next year.
The six-bedroom property will be big enough to accommodate the famous couple, their three sons Kai, Klay and Kit and a fourth baby on the way.
It will also have two man-made fishing lakes, an underground garage for up to six cars, a stable to accommodate 15 horses , an hay store and tack room.
MailOnline has also reported that the property will include a football pitch.
According to The Sun, the lower ground floor will have a TV room, a snooker room, a bar, wine cellar, cinema, gym, spa bath, swimming pool, plunge pool, and steam room.
While the ground floor will have the main entrance and reception halls, kitchen, dining room, family room, study and library.
The floor upstairs will comprise six en-suite bedrooms.
A farm was, reportedly, demolished to make way for Coleen and Wayne's new home. A survey was also conducted to check for protected bats and great-crested newts before the council gave the green light for the construction.
Wayne, 32 who began dating Coleen as a 16-year-old, has been embroiled in controversy in recent months. He was arrested for drink-driving in September. At the time, he was in the car with Laura Simpson who said that she would've had sex with the Everton star had they not been pulled over by the police.
Last month 31-year-old Coleen released a 692-word Facebook post admitting to having marital problems with her footballer husband while also revealing that she was trying to make the marriage work.
The WAG wrote: "Wayne doesn't get portrayed for the person he is in the press, he has always had a hard time. I'm not going to list his good qualities as a person as I don't think he deserves it at this time but one thing is that he is a brilliant dad. He's made silly and selfish mistakes, some he's learnt from, some obviously not. However maybe that will change?
"It's my decision .... do I love Wayne ... yes I do. If I didn't then I wouldn't be trying to make it work. I know I would be fine on my own, with just me and my children, but I don't want to live like that, I want to try and continue our marriage and live as a family, because that's what I want to do," she concluded.
With the duo now planning to move into a new home soon, it seems like they're giving their marriage a fresh start.