China's foreign ministry has asked South Sudan to immediately identify the people who were responsible and bring them to books for the death of two Chinese UN peacekeepers in the South Sudan capital of Juba.

The Chinese soldiers were among the several killed during a clash between the rival forces loyal to South Sudan President Salva Kiir and dismissed vice president Riek Machar. The recent deadly fight that broke out earlier in July has left nearly 300 dead, in which the United Nations Mission to South Sudan (UNMISS) too came under attacks.

China's Foreign Minister Wang Yi met his African counterpart, Deng Alor Kuol, and told him to maintain peace in the newest country keeping public interest in mind first. He also urged the South Sudan minister to protect the safety of lives and property, including those Chinese who live there.
According to Reuters, Kuol expressed grief over the killings and had promised Wang to quickly investigate the case and punish the culprits. The bodies of Chinese UN peacekeepers were returned home on 26 July. The two soldiers were latest among the 13 soldiers who were killed while serving the 24 different UN peacekeeping missions across the globe.
The conflict in South Sudan erupted in 2013 when President Kiir of the Dinka ethnic community, fired his deputy Machar from the Nuer group, and his cabinet. Despite the signing of at least seven peace deals between the warring factions, violence continued in the country, with UN and the African Union accusing both the leaders for the ongoing unrest. More than 10,000 civilians are reportedly killed in the conflict so far, with at least two million people being displaced.
After South Sudan got independence from Sudan five years ago, China had to recreate its relations with the new government. Beijing was originally said to be a supporter of the northern Sudanese government to whom it also sold arms. To help South Sudan government resolve the political crisis, China had sent a special envoy to Africa earlier in July.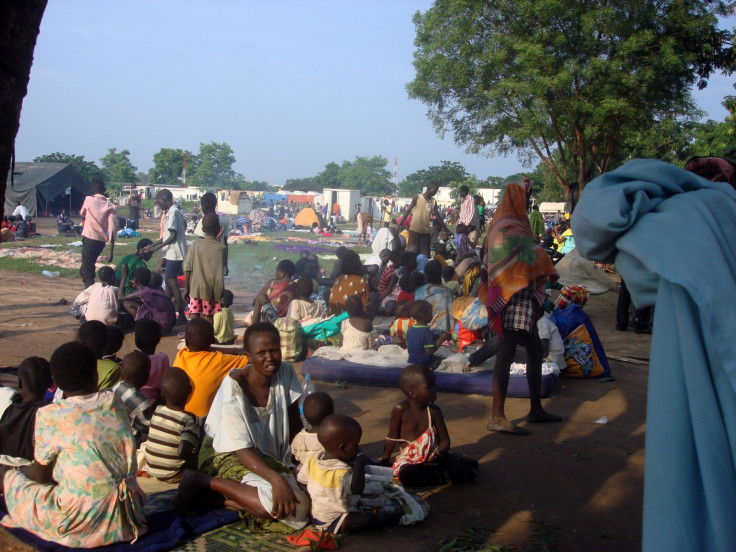 The former rebel leader, Machar, who became the vice president under an agreement to end the longest civil war in the African nation, was replaced by Taban Deng Gai. The move came as Machar's whereabouts remained unknown after he fled following the deadly clashes.
Meanwhile, the UN Security Council has announced on Friday (29 July) to extend a peacekeeping mission in the African nation until 12 August. The decision has come after the US warned that it received reports of renewed clashes and that it was "disturbing". The UN Chief Ban Ki-Moon said the country was on the "brink of an abyss".
Reuters news agency said China's state media Xinhua reported that South Sudanese government had cancelled issuing visas upon arrival to UN diplomats, with a three-day waiting period.