Alligator Rips off Florida Teenager Kaleb Langdale's Arm in River Attack
Medics' desperate bid to reattach limb to Kaleb Langdale after savaging by 10ft reptile in Caloosahatchee River fails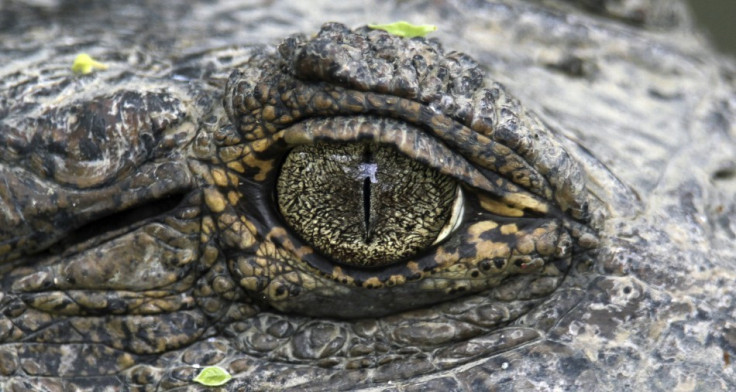 A 17-year-old boy has lost his arm in an alligator attack in a Florida river.
Kaleb Langdale was swimming when he was attacked by the 10ft reptile in the Caloosahatchee River. He survived the attack but his arm was torn off below the elbow as he tried to fight off the alligator.
Wildlife officers later managed to catch and kill the animal, before cutting it open and salvaging the arm. It was taken to Fort Myers Hospital, where Langdalehad been taken for treatment, but was too damaged to be reattached.
Langdale's friends told Fort Myers television station WBBH that Langdale was in surprisingly high spirits despite the loss of his arm. Matt Baker said: "[The alligator] came at him and he put his arm in the way instead of letting it get to his body. It took his arm and him under."
Another friend, Gary Beck, said Langdale reappeared in the water moments later and called for help.
"He was waving, saying 'call the paramedics, my arm is gone'," he said.
It was the second alligator attack in Florida in as many months. In June an air-boat captain lost a hand after holding a fish near the water's surface while giving a tour.
It is rare for alligators in the wild to attack humans, although in mating season, they are bolder and more aggressive as they seek out a mate.
Officials warned that an alligator could consider any body of water home. Since 1948, 224 people have suffered serious alligator bites in Florida, with 22 attacks fatal, according to the Conservation Commission.
© Copyright IBTimes 2023. All rights reserved.