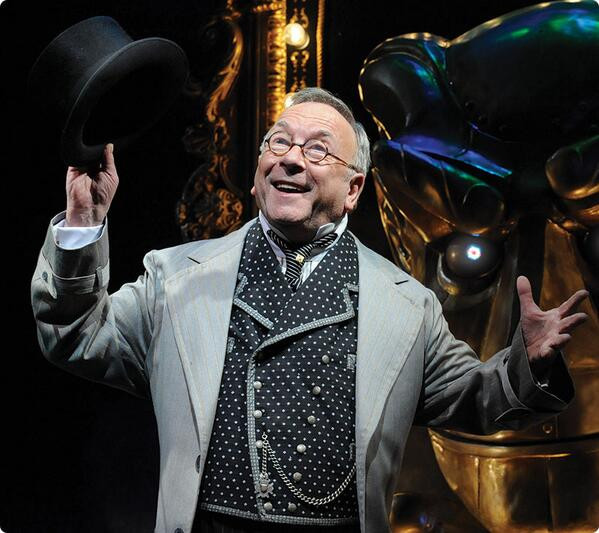 The British comedian and actor Sam Kelly has died at the age of 70. He was best known for his roles in British sitcoms such as Porridge, in which he played Bunny Warren, and 'Allo 'Allo!, in which he was Captain Hans Geering.
He was admitted to a hospice yesterday where he died peacefully this morning with family close by, according to family friend Penelope Gee.
He also starred in the Doctor Who audio dramas The Holy Terror and Return to the Web Planet.
Kelly was a much-admired character actor and appeared in the Inspector Morse episode, Second Time Around.
The Manchester-born actor co-starred in the comedy television series Haggard and in the miniseries Martin Chuzzlewit. He had a fine singing voice and was in HMS Pinafore with the new D'Oyly Carte Opera Company in 2002.
Other heavyweight roles included Jean-Paul Sartre's play Kean alongside Antony Sher at the Theatre Royal, Bath, and in the West End in May 2007.
He received plaudits for his role as the Wizard in the London production of the musical, and played his final performance on 27 March 2010.
Sam Kelly's latest roles were as the ARP warden in Nanny McPhee and in the final (2013) series of Poirot, the last episode of the series to be filmed.
R.I.P. Sam Kelly,i had some lovely conversations with him on here,such a friendly,sweet,funny man. pic.twitter.com/nvDtB85lWW

— sonja cook (@sonjacook798) June 14, 2014
Saddened to hear that Sam Kelly passed away. Rest in Peace x pic.twitter.com/Cv9g6gpaAL — Wicked UK Tour (@Wickeduktour) June 14, 2014
Watch intervew of Sam Kelly in his Wicked role as the Wizard